We are a peer group of experienced doctoral students and postdocs who provide

completely confidential

and independent

advice on academic, administrative and personal issues. We are here to provide:

ADVICE
Listen to you to clarify your needs and offer you advice

GUIDANCE
Help navigating ETH's rules and resources, and academia in general

ASSISTANCE
Help de-escalating or mediating conflicts with colleagues

COACHING
Improve your situation at ETH and discusse your future
As Rector of ETH Zürich since 2015, I am aware that a great many doctoral candidates and post-doctoral fellows contribute to delivering research of outstanding quality at our institution. In doing so, some may encounter obstacles along the way, perhaps feeling as if they are swimming through rough and turbulent waters. The dedication of the AVETH Counselling Team in offering competent assistance in any difficult times, is akin to that of a lighthouse, giving much needed guidance, hope and reassurance. I am happy to express my support and endorsement for this programme, which is run by a committed team of volunteers. I encourage those in need of a chat or some advice, not to wait, and to seek help without delay. Prof. Dr. Sarah M. Springman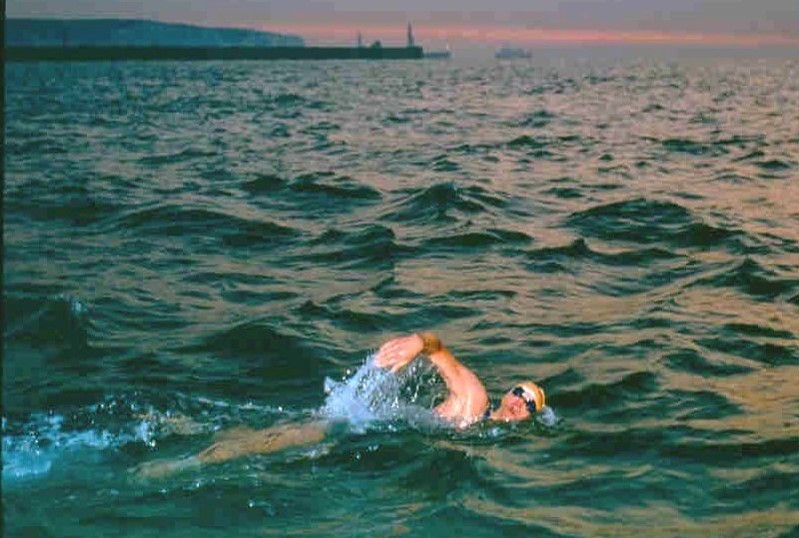 1985: London-Paris Triathlon Relay 1st swimming, Sarah Springman, at 5.30am 13 °C.
About us:
AVETH Counselling is a peer-to-peer counselling service run by volunteers made up by ETH Mittelbau employees. We are a group of people trained in communication/ mediation/ de-escalation/ active listening and are familiar with the rules and regulations of ETH. As peer-to-peer counselling service, we aim is to support postdocs and doctoral students at ETH to solve arising concerns in an early stage and before they grow in size. Providing a confidential service on eye level, we lower the barrier for people to come forward early on if they experience uncertainties, mismatching expectations, miscommunications and other concerns during their stay at ETH. Even when you are not sure you really have a problem, just a feeling, talk to us and we can help you avoid a problem from occurring. The earlier you seek help, the more likely it is to avoid an escalation. This can be problems with your supervisor, other group members or living in Switzerland. We will work out a solution together with you, help to avoid escalation, provide mediation and connect you with the necessary services at ETH. It is our mission to make your time at ETH a positive experience and assist you in any way requested. We understand that many problems are of a confidential nature and anything you tell/ entrust us with will remain between us. The counselling team is part of the AVETH organization while being run completely independent. We do not venture into psychological nor legal issues but rather guide you to the specialists in those fields.
Coordinators:
Other useful services

These services can also provide support for you. We have good links with them, and can contact them on your behalf if you wish.
Department counselling helpdesks

The department counselling helpdesks can provide answers to all questions that are department specific. They aim to help you finding solutions in early stages of conflicts on academic, administrative or personal issues. They are happy to help answering any question you might have regarding rights and working condition regulation by ETH Zurich and/or Swiss government. They can provide you with information and refer you to the appropriate centres if more specialized help is needed. No action will be taken all along the process without your prior consent. They are here to listen and support, in a confidential way.
Are you new at ETHZ?
AVETH Survival Guide has been renewed and can be found online. Do not hesitate to peruse the different sections and find a wealth of information.
Survival Guide
Get to know your way around the city and campus, meet interesting people, make new friends and get the real spirit of being a member of ETH. Visit the welcome center and get familiar with the first steps after arrival in Switzerland.
Welcome Center
Immigration and housing is usually the responsibility of every new employee and should be arranged with the Canton office and agencies personally. For guidance and further information you can go to the immigration and housing office.
Immigration and housing
Would you like to like to learn a language or improve on your soft skills through courses and workshops? Visit the following links and please inform us further if you know more helpful organisations.
Didactica
HR courses
Business tools
Similar to the ESN buddy system, AVETH is connecting peers, if you just started your doctoral studies or would like to expand your network, we provide you with some friendly students to talk and have a coffee with. The network of people provides a social environment to eliminate isolation from your life. As a doctoral student or Postdoc, knowing your way through ETH already, you can help people and become a buddy. Get some briefing about recourses in and around our university and make a new friend. Write to buddy for an inquiry.
Buddy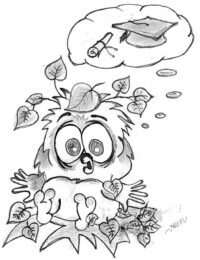 Didn't find what you were looking for? Contact us and we will assist you in finding the answers to all your questions.
counselling@aveth.ch