Announcement – AVETH General Assembly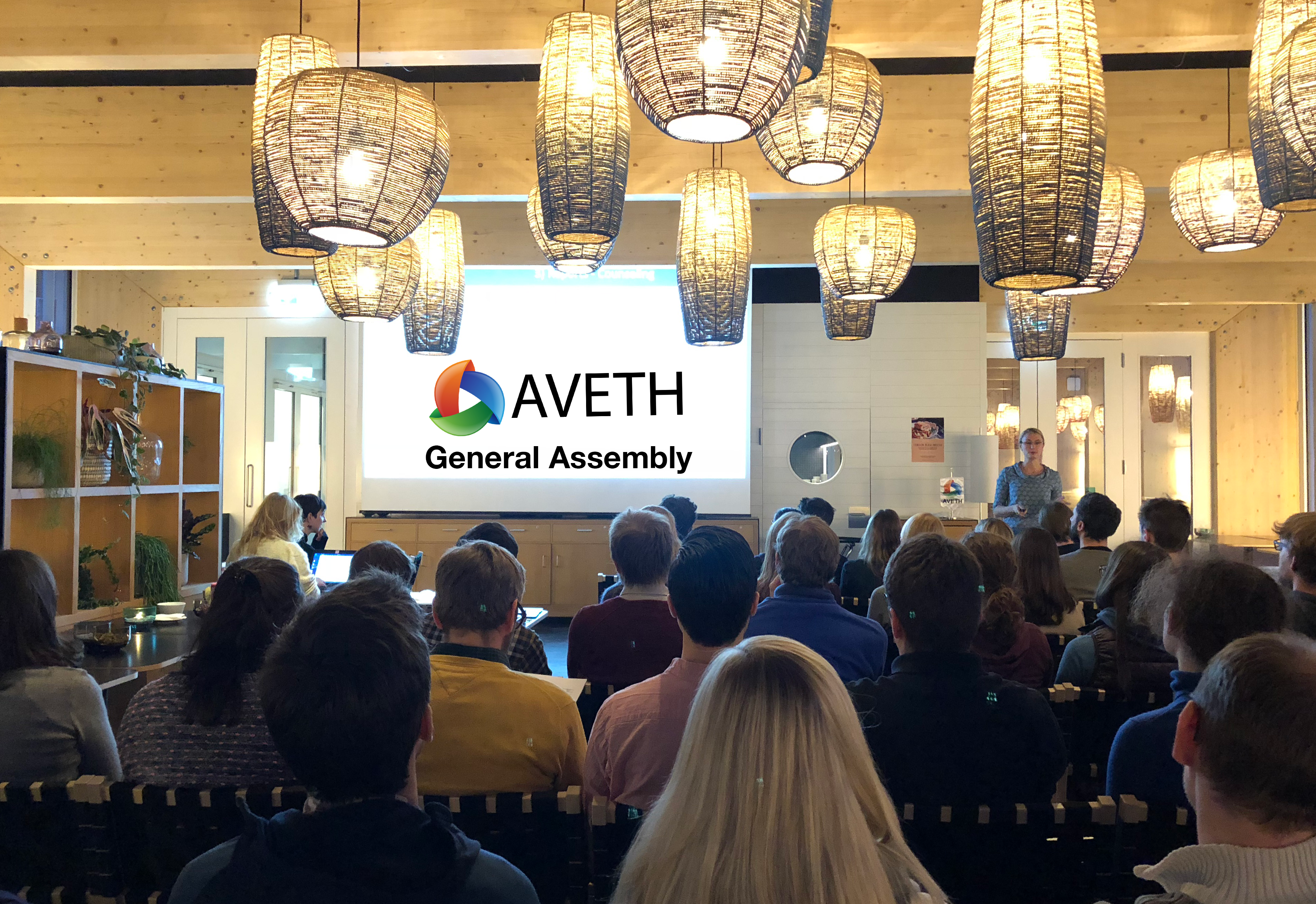 The next AVETH general assembly will take place on Tuesday, September 17, from 6 pm in the Alumni Pavillon. The official invitation with location details, agenda points and the necessary documents will follow two weeks prior to the assembly.
Proposals to the general assembly have to be submitted to president@aveth.ethz.ch until Wednesday, August 28, 2019. See our rules of procedure for more information.
---
AVETH is solely run by volunteers and we are constantly looking for new people in all areas. If you would like to take part in AVETH projects and working groups or, perhaps, represent the association in various ETH commissions, feel free to contact us before the assembly (interested@aveth.ethz.ch).
All members of the scientific staff are welcome to participate. We are looking forward to meeting you!