AVETH General Assembly 08.10.2020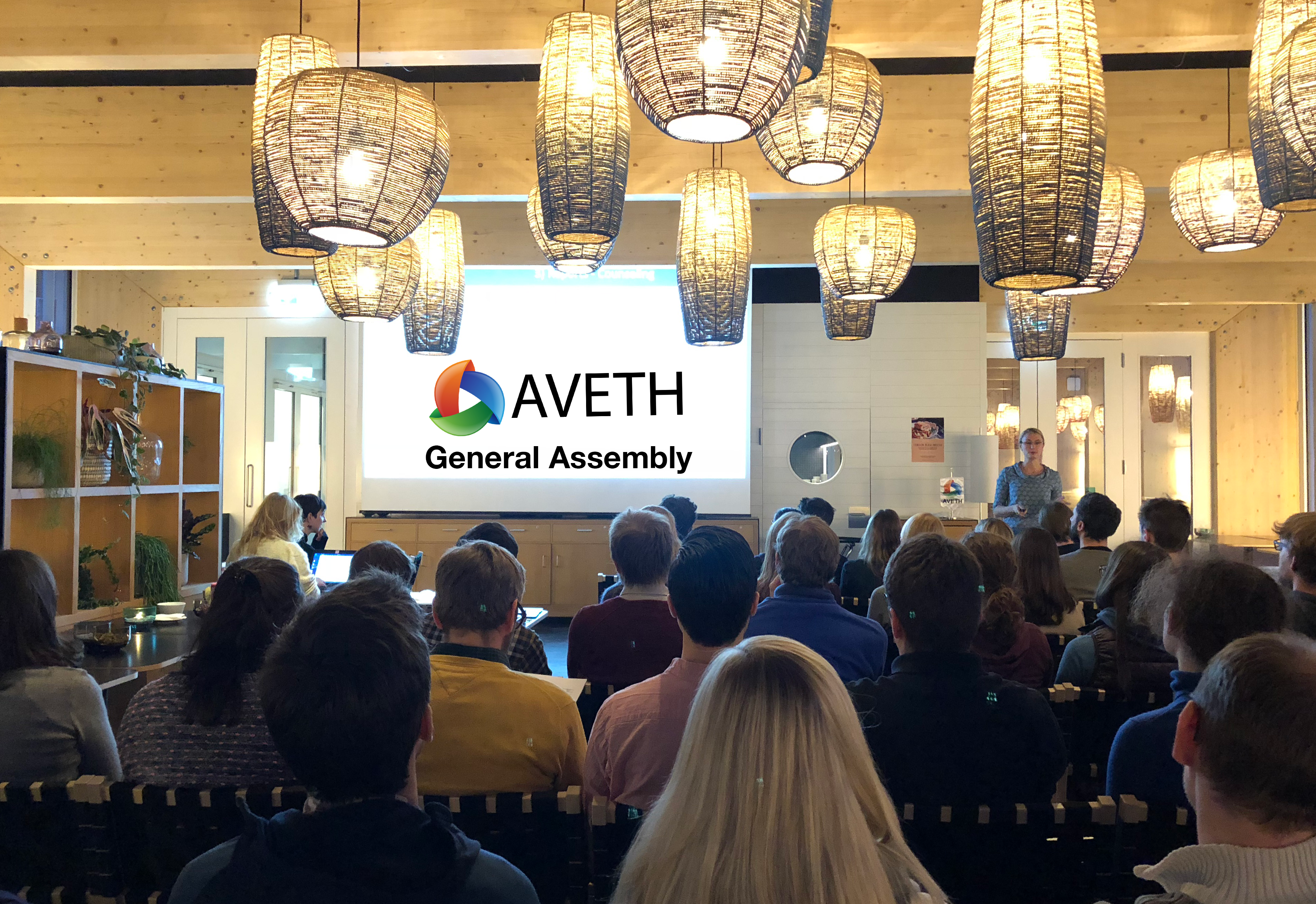 Our next AVETH general assembly will take place on Thursday, October 8, from 7 pm in HG D1.1. Due to the current COVID situation, it will also be possible to join remotely over zoom.
All members of the scientific staff are welcome to participate. We are looking forward to meeting you!
Date: Thursday, 8th October 2020
Time: 19:00-20:30
Location: HG D1.1
Zoom meeting-ID: 916 4685 6641
Zoom password: AVETH_2020
Organizer: AVETH
Questions: info@aveth.ethz.ch
---
We will present a few reports of our activities in 2020 and give an outlook for 2021. The new board of AVETH and all commission representatives will then be elected. The suggested agenda is the following:
Opening (checking regularity of convocation, appointment of vote counters, approval of agenda)
Approval of the minutes of the 53rd general assembly of March 12, 2020*
Reports of the board
Budget 2021*
Proposal "Update – Bylaws"*
Proposal "Investing in ETH Store AG" *
Replacement elections:
a. Board b. Coordinators c. Representatives for commissions d. Telejob executive board
Varia
All relevant documents (marked with *) are available on our website:
Covid-19 precautions for the AVETH general assembly:
To minimize the risk of infections, we'd like to remind you of some general precautions:

Don't shake hands.
Disinfect your hands at the entrance.
Wear a mask untill you are at your seat.
Keep some distance to the best of your abilities.
At risk for Covid-19?
If you are coughing, participate remotely.
If you have a fever now or had in the past 14 days, participate remotely.
If you have been to a risk area (https://www.bag.admin.ch/bag/en/home/krankheiten/ausbrueche-epidemien-pandemien/aktuelle-ausbrueche-epidemien/novel-cov/empfehlungen-fuer-reisende/quarantaene-einreisende.html#1918240392) in the last 10 days, participate remotely
Similarly, we suggest that members with compromised health participate remotely.

Contact info@aveth.ezthz.ch if you have any further questions about the GA or the precautions.