AVETH Lunchmates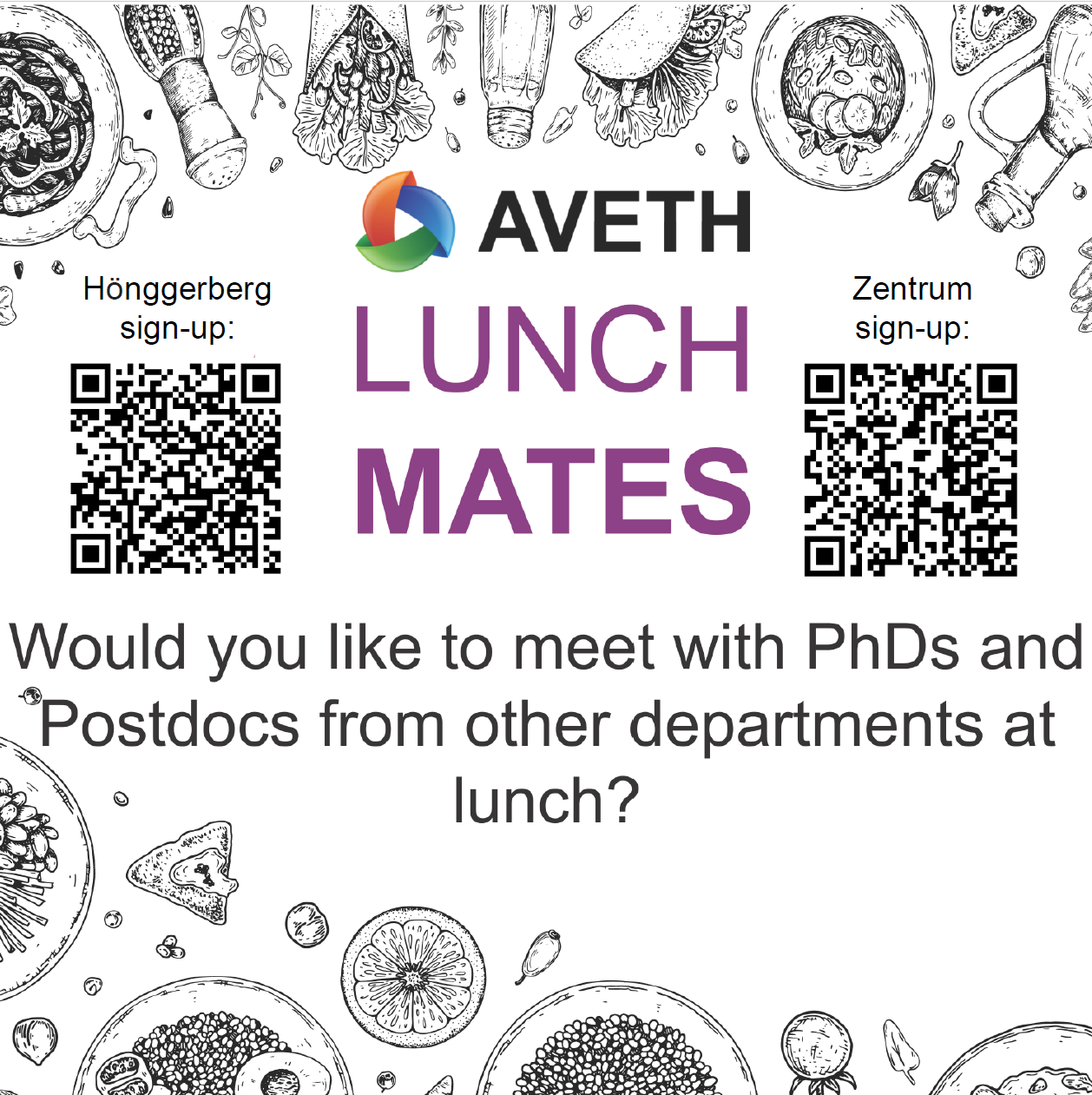 Have you wanted to meet doctoral students and postdocs from outside your department? Or are you looking for more lunch buddies? Please look no further! By signing up for the Lunchmates community, you will be randomly assigned to new lunch buddies on your campus every 2 weeks.
For campus Hönggerberg, sign up here.
For campus Zentrum, sign up here.
Have fun!