Better Consumer SDG week quiz November 11th, 18:00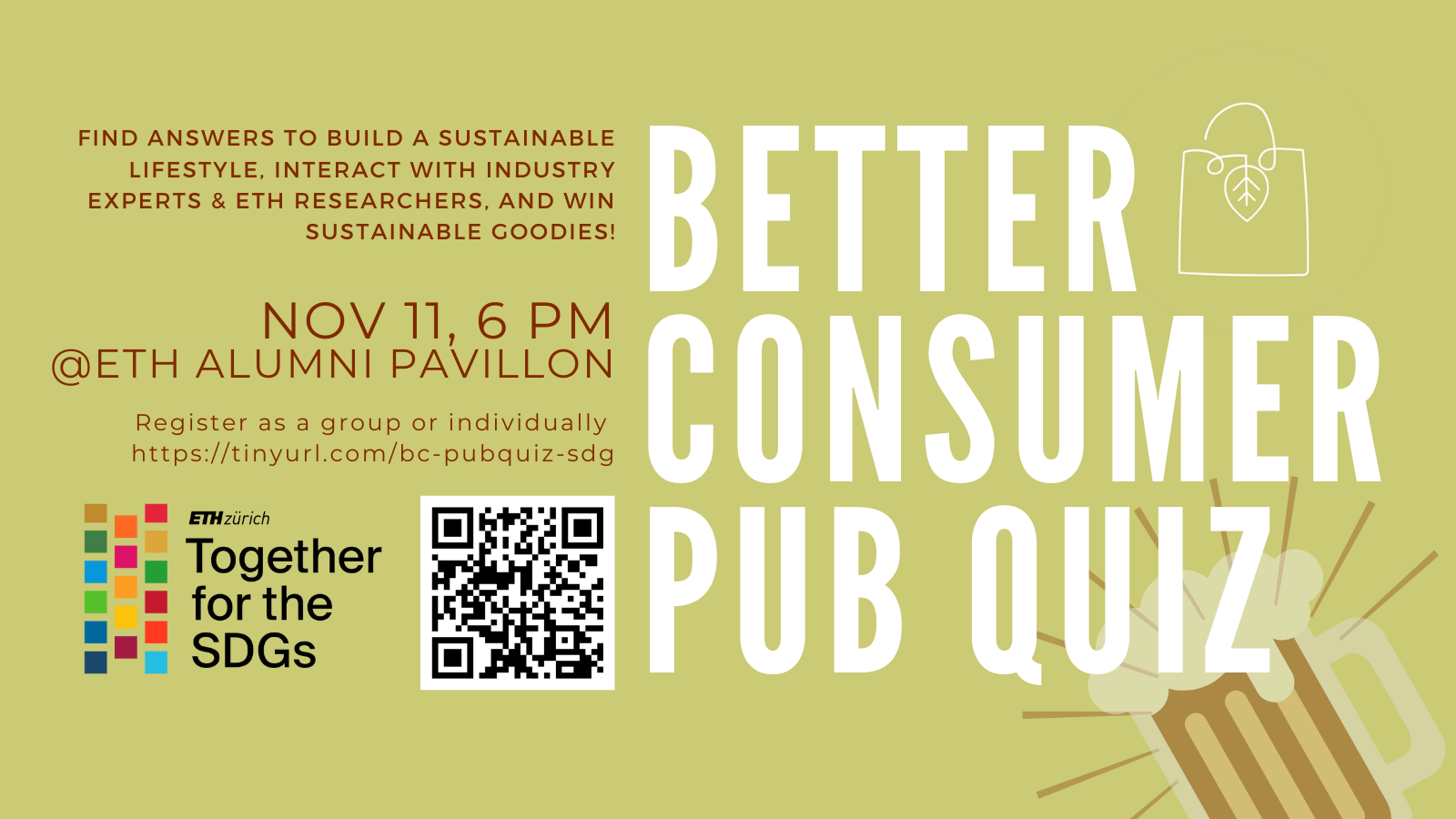 Ever wondered what happens to the groundwater level in Indonesia when you consume rice milk in Switzerland? The first-ever physical pub quiz of 'Better consumer', we will find answers to similar questions around consumption-related impacts of our sustainability-related lifestyles e.g. the global impacts of the food and energy industry. As a part of ETH SDG week, this will be a participative event, combined with talks of experts from the environmental industry and research group.
Better Consumer, an initiative by researchers at ETH environmental engineering group, is aimed to raise awareness of the environmental impacts of different consumer behavior.
You can check out our last events and follow us here: Better Consumer (@better.consumer)
Registration link: https://tinyurl.com/bc-pubquiz-sdg
Date, Time: 11th November, 6-9 pm
Location: Alumni Pavillon (MM C 78.1)