Board games night November 10th 18:30 -20:30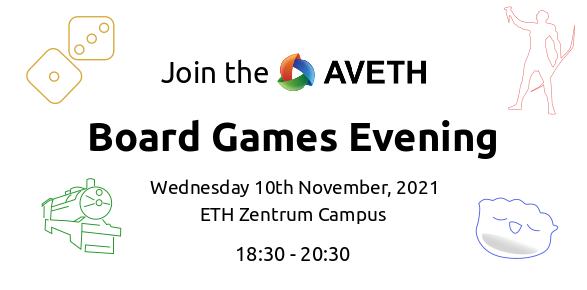 Are you interested in joining fellow AVETH members for an evening of casual board games in a relaxed environment? We'll provide snacks, drinks and a selection of board games (7 Wonders, Azul, Clank, Codenames, Santorini, Sushi Go and more). Try the games on offer, bring your own, help teach others, or learn to play something new! No previous experience needed.
Please note that each participant must present a valid COVID certificate and face masks will be required.