Career seminar – Patent Law in Industry April 13th, 6 pm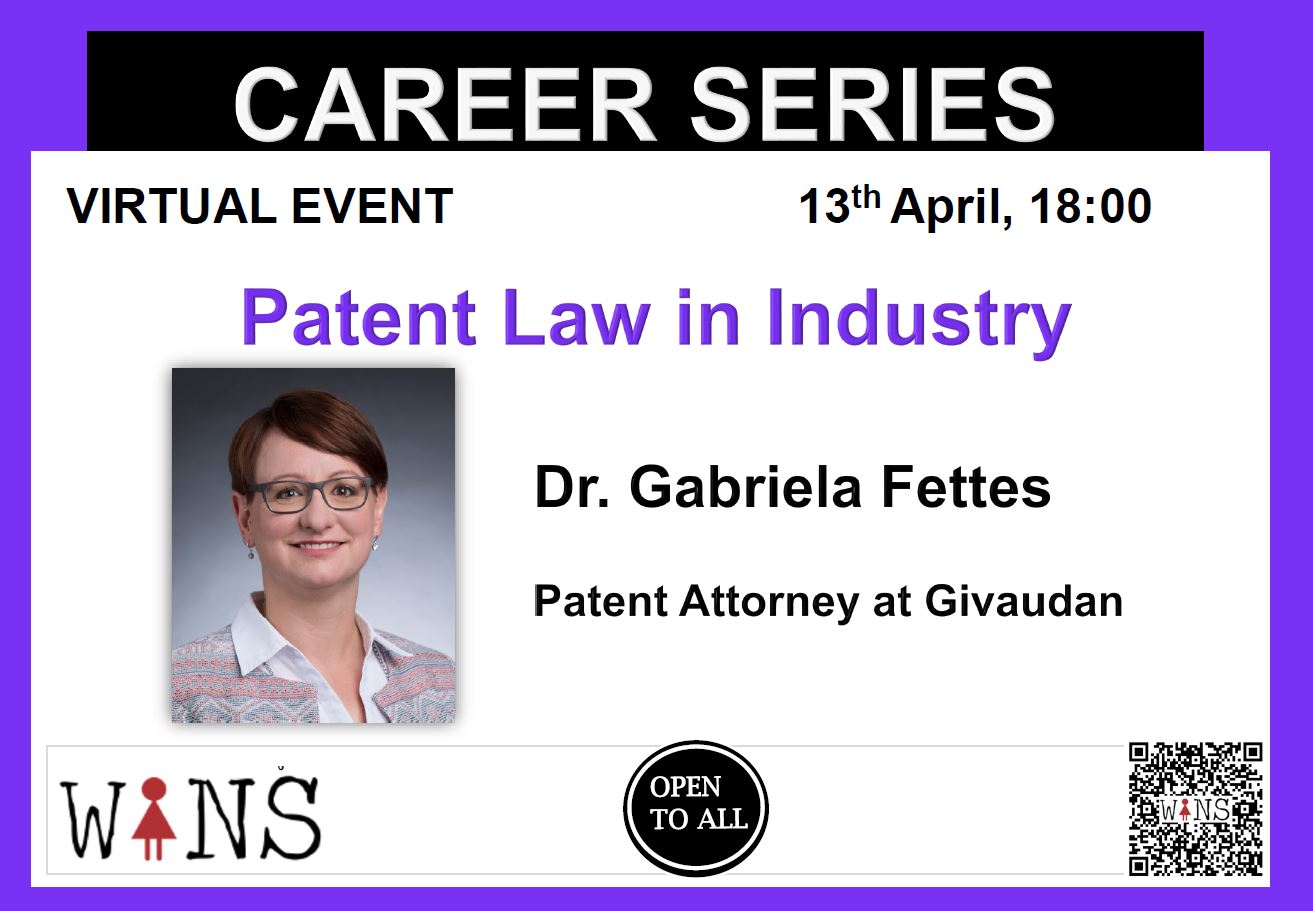 The WiNS (the society for women in natural sciences) career series aims to give you an overview of different career opportunities in chemistry and life science waiting for you. 
In this seminar you will hear about Patent Law in Industry. Dr. Gabriela Fettes will share her path from studying Chemistry to becoming a patent attorney at Givaudan. The seminar lasts about 25 minutes with a focus on Q&A, where you will have the opportunity to ask your questions to the speakers.
When: April 13th, 6 pm
Where: Zoom
Please, register here: https://ethz.zoom.us/meeting/register/tJApceqoqzIpEtUyD6Qv1pIxQMYHSRNbnJnV