Dueling Escape Room Night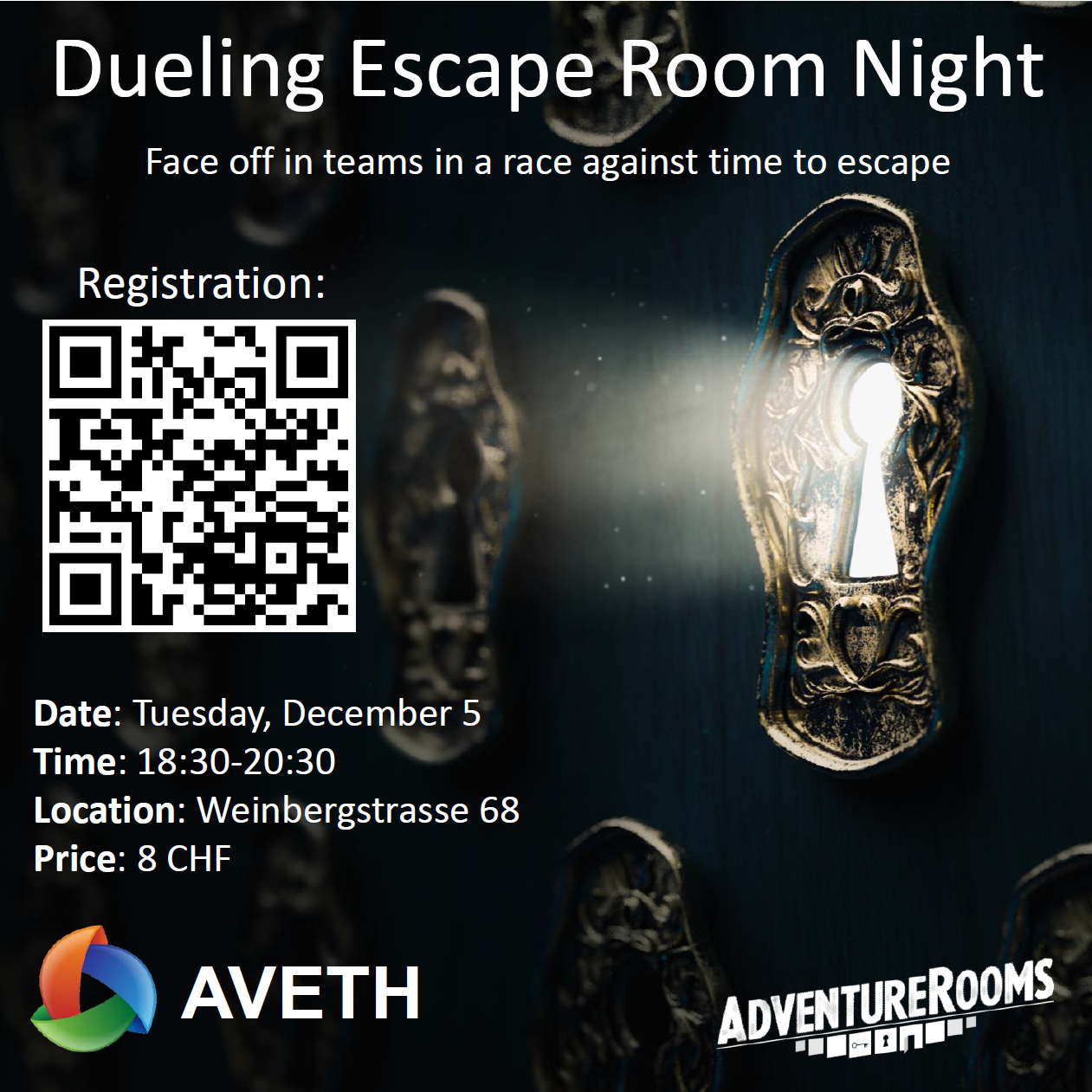 Join us for the Dueling Escape Room Night!
Take part in the duel mode escape rooms offered by AdventureRooms Zurich! Test your problem-solving and collaborative skills in these exciting games in which you join forces with others in a race against time to escape before the opposing team.
After the event, you can join us to a bar for drinks (the first drink is on AVETH).
Please register by Friday, December 1st – places are limited!
Registration: https://forms.gle/v3Z5AzpdEHajzvcq7
Date: Tuesday, 5 December 2023
Time of tour: 18:30 – 20:30 (+ drinks afterwards; location TBD)
Meeting time: 18:25
Meeting location: AdventureRooms (Weinbergstrasse 68, 8006 Zürich)
Language of event: English
Organizers: AVETH Events Team in collaboration with AdventureRooms Zurich
Price: 8 CHF
Questions: michael@biomed.ee.ethz.ch