ENROLL NOW FOR LANGUAGE COURSES IN HS23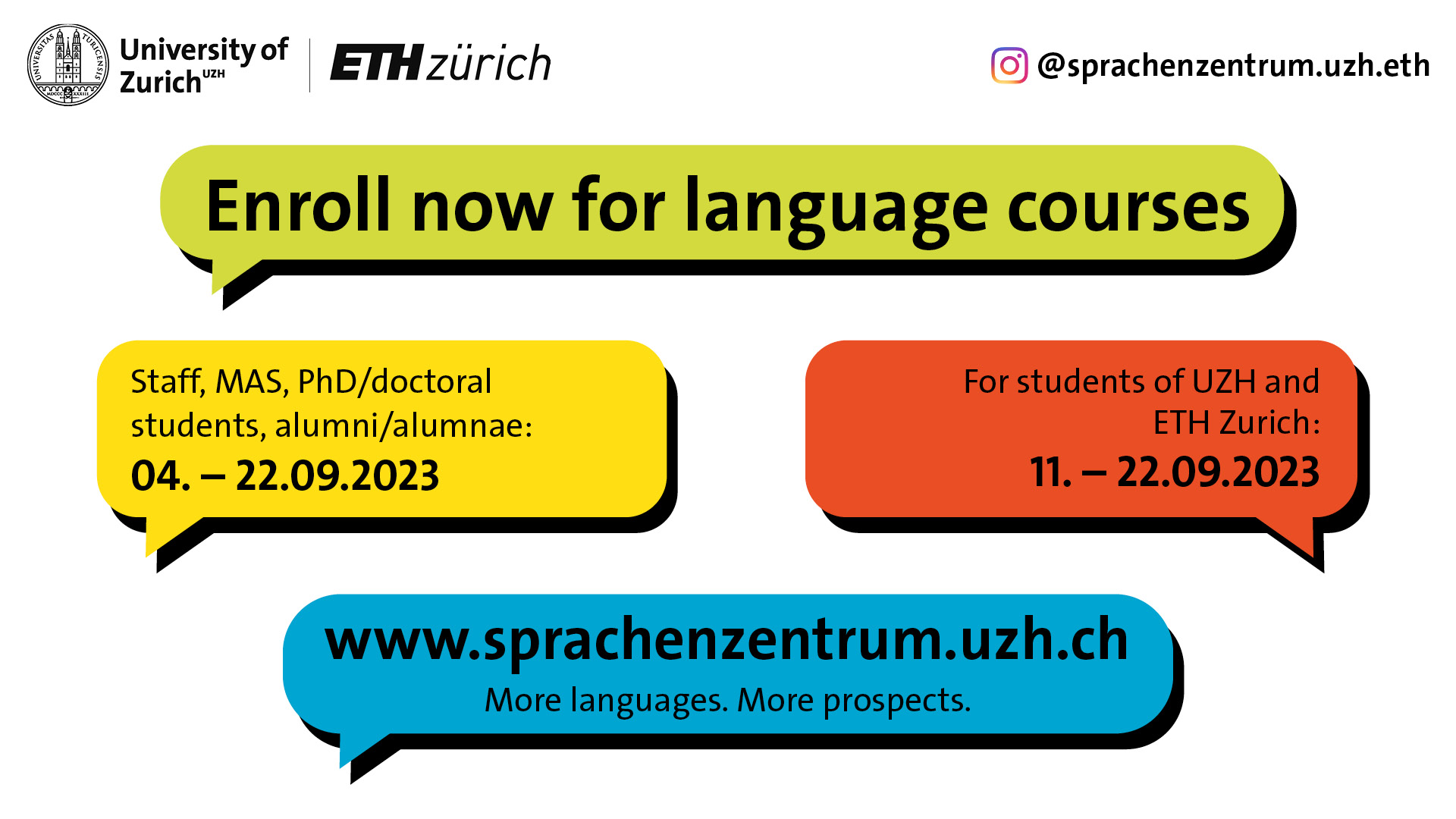 English text below
JETZT FÜR SPRACHKURSE IM HS23 ANMELDEN!
Die Anmeldefrist für Sprachkurse am Sprachenzentrum startet für Mitarbeitende, Doktorierende und Ehemalige der ETH am 04.09.2023 (ab 9 Uhr).
Detaillierte Informationen zu den Kursen finden Sie unter www.sprachenzentrum.uzh.ch
Die Anmeldung erfolgt ebenfalls über unsere Website.
Übrigens: An den Selbstlernzentren an der Rämistrasse und am Hönggerberg bieten wir eine grosse Auswahl an Aktivitäten und Lernmaterialien sowie Beratung und Infoveranstaltungen zum Sprachenlernen an.
Sprachenzentrum der UZH und der ETH Zürich
ENROLL NOW FOR LANGUAGE COURSES IN HS23
To ETH staff, PhD students, and alumni: Enrollments for language courses at the Language Center open on 04 September 2023 at 9am.
At www.sprachenzentrum.uzh.ch you will find details of our many courses.
Please note that our Self-Access Centers (Rämistrasse and Hönggerberg) have a wide range of activities and learning materials to support your autonomous language learning.
Language Center of UZH and ETH Zurich
***************************************************************