introductory programme for the new doctoral students FS2022 – March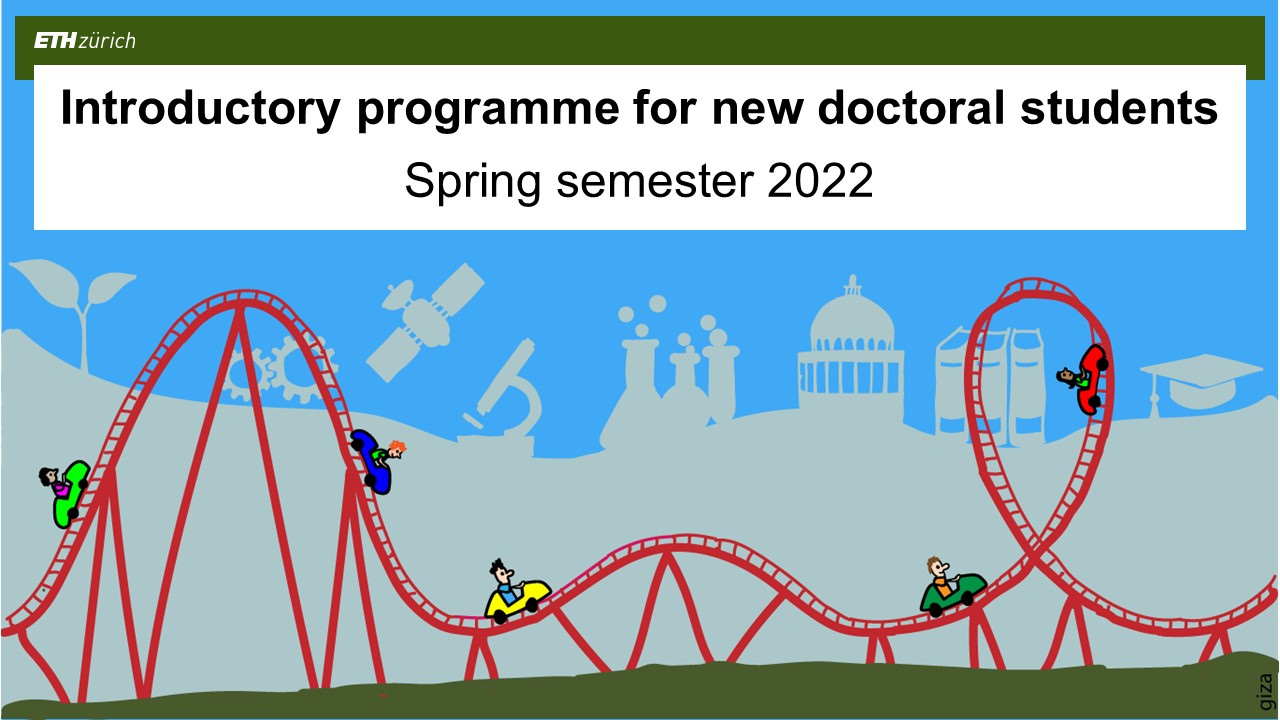 Dear new doctoral students,
You are cordially invited to the introductory programme for students in their first year of doctorate at ETH Zurich. The introductory programme consists of several events throughout the spring semester. In March we will have:
Orientation event with
-welcome talks from Prof. Dr. G. Dissertori (Rector of ETH Zurich), Prof. Dr. M. Sigrist (Vice Rector for doctoral studies), representatives of AVETH and Human Resources
– a poster session with an overview of the services available at ETH for doctoral students.
Date: Monday, 14 March 2021
Time: 15:00 – 17:30
Location: ETH Main Building HG E3
Information and registration: https://ethz.ch/students/en/doctorate/introductory-programme/Orientation/OrientationEvent.html
Online workshop "Neurobiological bases of stress and stress management"
Speaker: Dr. A. Orosz (Sanatorium Kilchberg; TNU UZH ETH)
Date: Wednesday, 2 March 2022
Time: 17:00 – 19:00
Information and registration: https://ethz.ch/students/en/doctorate/introductory-programme/Wellbeing.html
Online workshop "Shape your doctorate: effective communication with other"
Speaker: Martin Ghisletti (Personnel and Organisational Development ETH)
Date: Tuesday, 8 March 2022
Time: 16:00 – 18:00
Information and registration: https://ethz.ch/students/en/doctorate/introductory-programme/Workshop/Communication.html
For questions please contact: Giorgia Zandomeneghi