Join Us for an Epic Evening of Music, Drinks, Snacks, and Board Games Next Friday!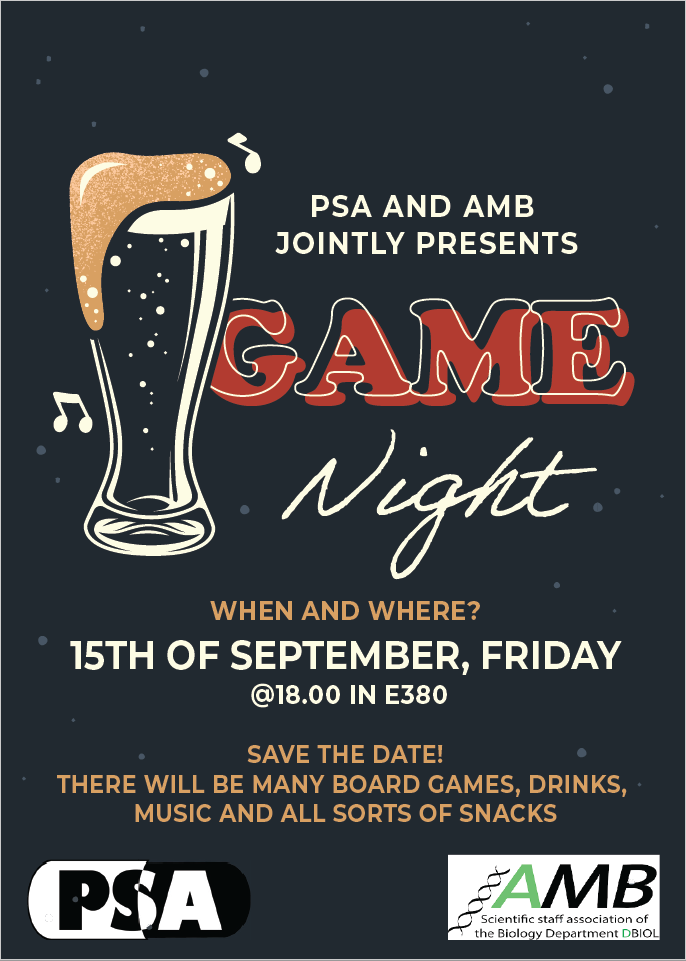 We are thrilled to invite you to a fantastic joint AMB and PSA event that promises to be an unforgettable evening of fun and camaraderie. Whether you're a music enthusiast, a board game aficionado, or simply looking to unwind and socialize, this event is tailor-made for you.
This will be a great opportunity to get to know people from the D-PHARM and have a fun evening.
Here are the details:
Date: Next Friday, 15th of september
Time: 18:00
Location: HCI E380 (if you are confused about HCI, we will have arrows pointing to the location printed out starting from the entrance to the HCI finger #4)
Why You Should Attend:
Networking: This event is an excellent opportunity to meet and connect with fellow students from D-BIOL and D-PHARM
Relaxation: It's the perfect way to unwind after a busy week of PhD life
Fun: Music, games, and good company – need we say more?
To ensure we have enough drinks and snacks for everyone, please sign up via this link here: https://forms.gle/wsf5FGJbRvukiRZh6
See you there!
Sincerely,
Your AMB
http://www.biol.ethz.ch/en/the-department/organisation/scientific-staff-amb.html