Landesmuseum visit "Colours revealed by light", November 24th, 17:45- 19:00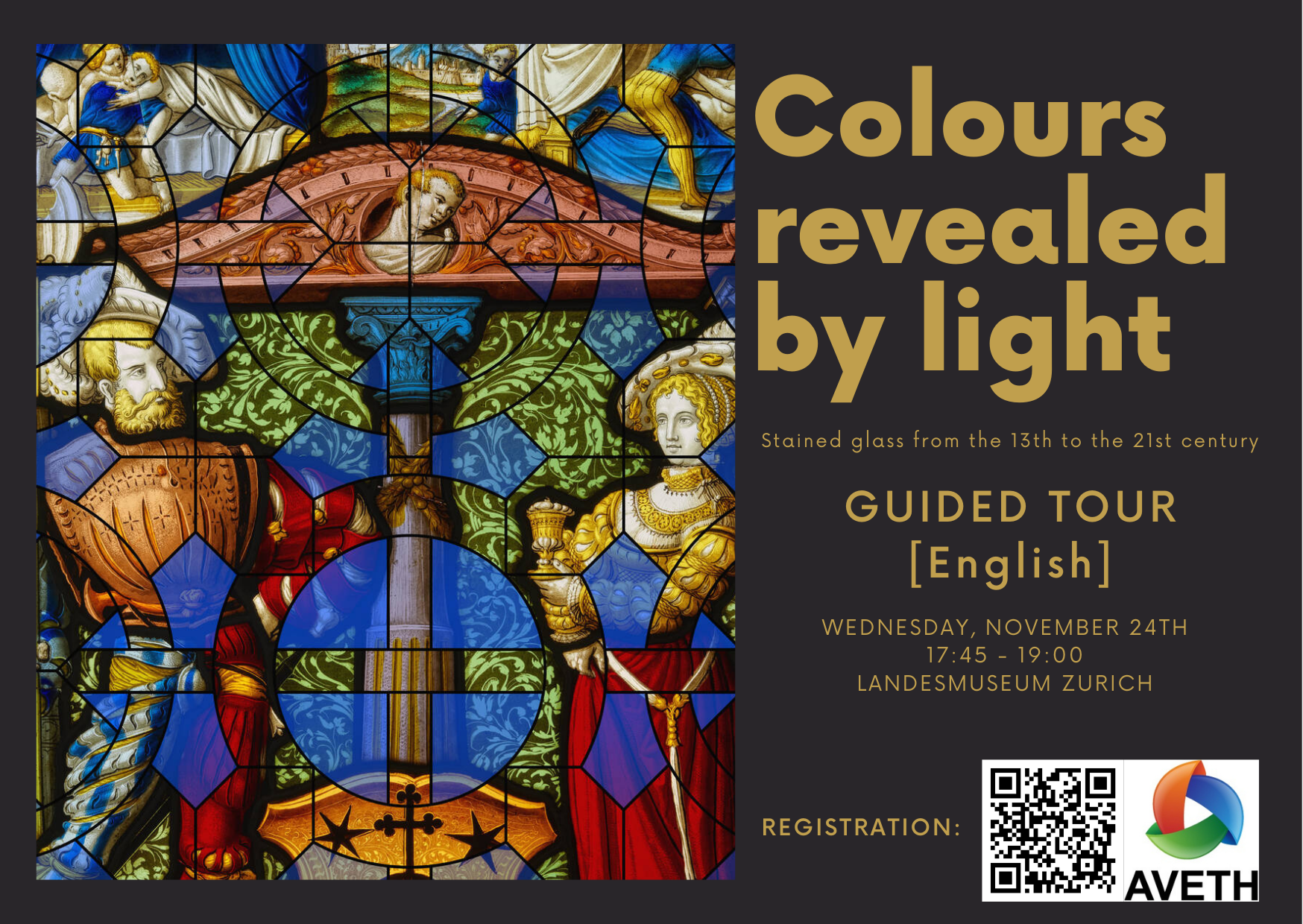 Need a bit of color during this grey Zürich autumn?

Join us on a private tour of one of the world's largest collections of stained glass works! The tour of the "Colours revealed by light" exhibit at the Landesmuseum will include beautiful stained glass from the Middle Ages to Modern Day, in addition to an insight into the tools and techniques used to create these radiant artworks. After the tour, you are invited to join us for drinks (not included) to talk more about the tour and get to know each other better.
Date: Wednesday, November 24th
Time: 17:45 – 19:00
Location: Landesmuseum Zürich
Language: English
Cost: 5 CHF


Questions: events@aveth.ethz.ch
Registration: https://forms.gle/ZViXwF9xERMMrxne9