Lindt Home of Chocolate – Guided Tour 19.11.2023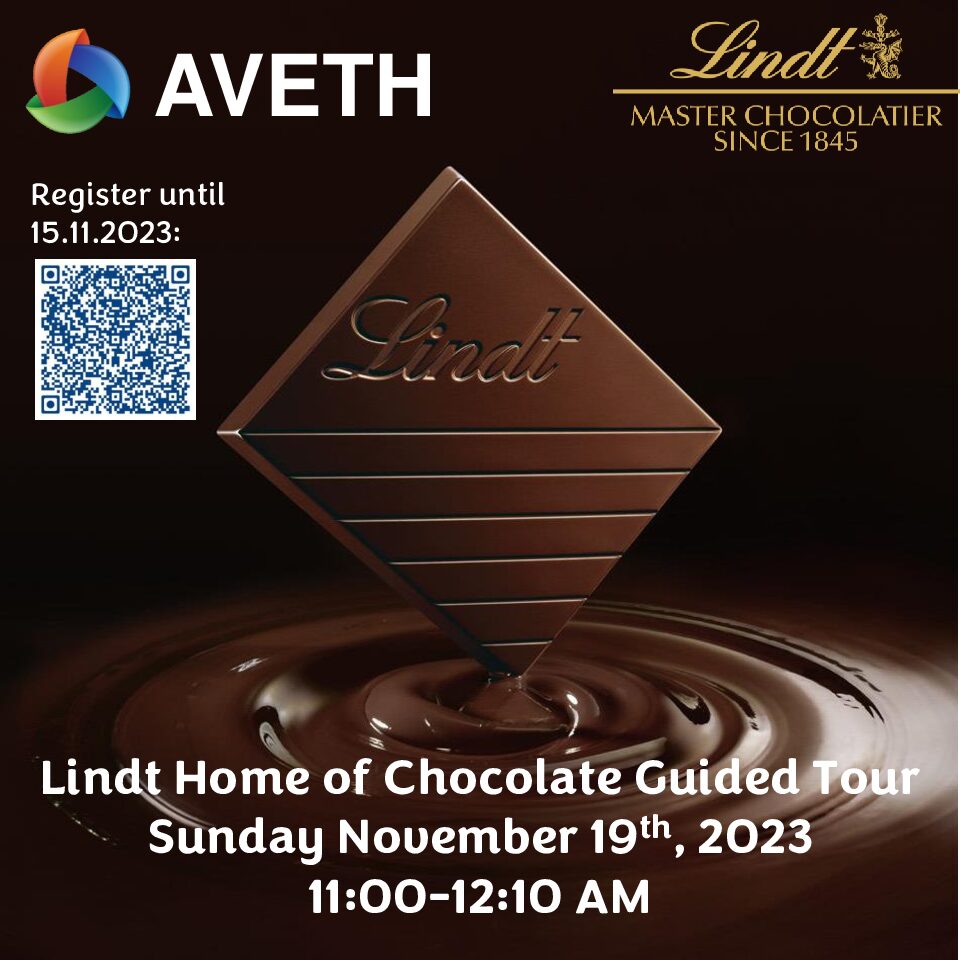 Join us for a (delicious) guided tour in the "Lindt Home of Chocolate" in Kilchberg! On this hour-long guided tour (in English) you will learn all about the long journey of the cocoa bean and how cocoa pods are processed into the finest chocolate. In the glass-windowed chocolate factory, you can watch how small chocolate bars are produced and of course you will be able to taste a lot of great chocolate.
For those interested, we plan to go to Lindt café after the tour, where one coffee/hot chocolate is on AVETH – we would be happy for everyone to join!
Reserve your spot while they are still available! Places are limited!
Register until 15.11.2023:  https://forms.gle/WZXQaHZnfXCtWMrYA
Date: Sunday, 19 November 2023, 11:00-12:10 AM (+drinks afterwards)
Meeting Location: Lindt Home of Chocolate (Schokoladenplatz 1, 8802 Kilchberg)
Meeting Time: 10:50 AM
Language of tour: English
Organizers: AVETH Events Team in collaboration with Lindt Home of Chocolate
Price: 3CHF + 5CHF deposit (you get this back in cash at the tour)