Managing Stress Workshop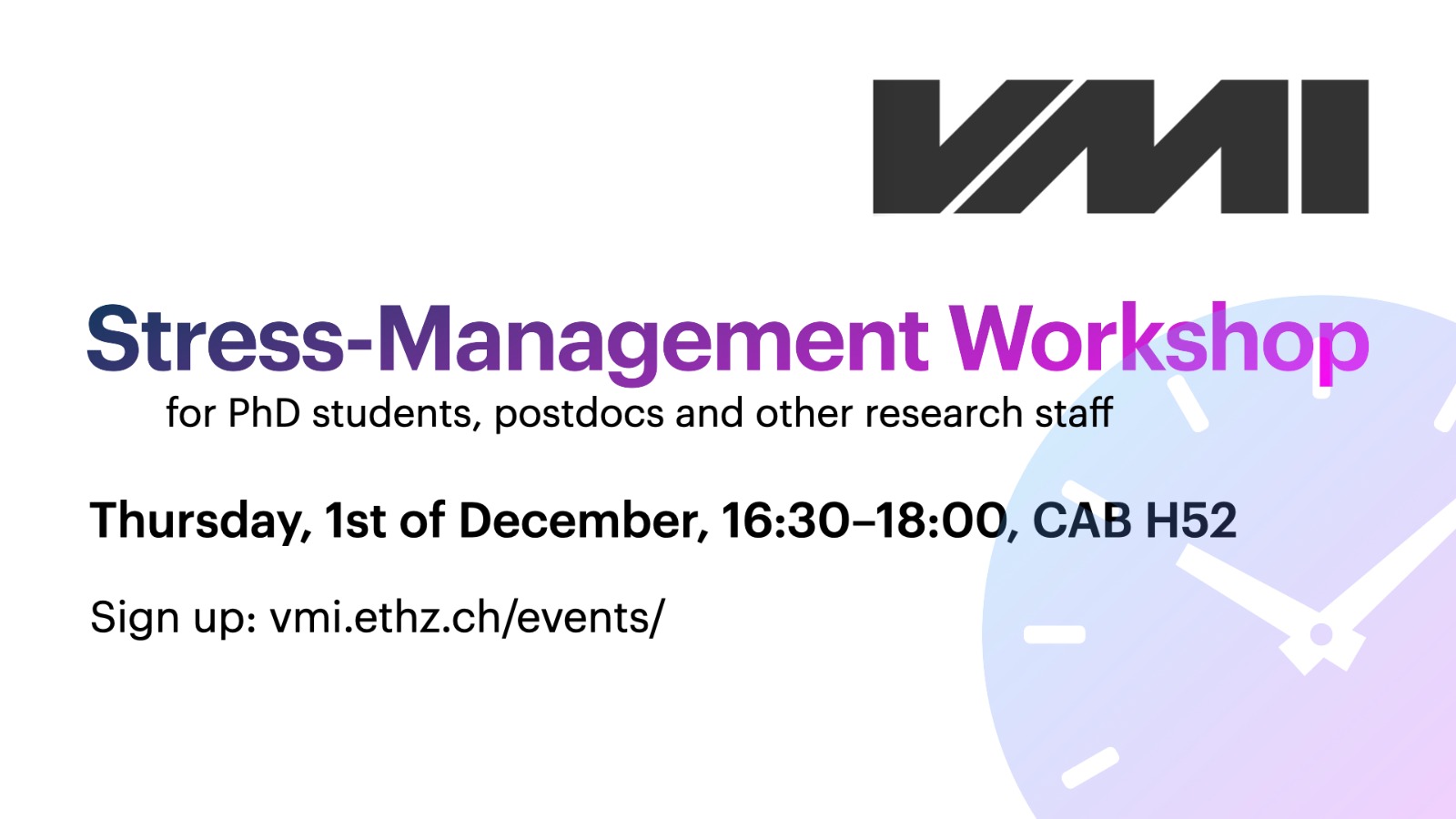 On December 1st, the VMI (Staff association of D-INFK) hosts a stress-management workshop, followed by an apéro and a chance to network with the other participants. Mainly aimed at PhD students, postdocs and research staff, this 90-minutes interactive workshop will cover various tools to manage the various pressures of a career in research.
Academic staff from other departments are also welcome!
Date: December the 1st
Time: 16:30h
Location: CAB H52
More information here:
http://vmi.ethz.ch/news/event/2022/10/27/stress-management/
Sign up here: https://forms.gle/wrVyW6Z6MWsXarfAA