Photo exhibition: One year of war in Ukraine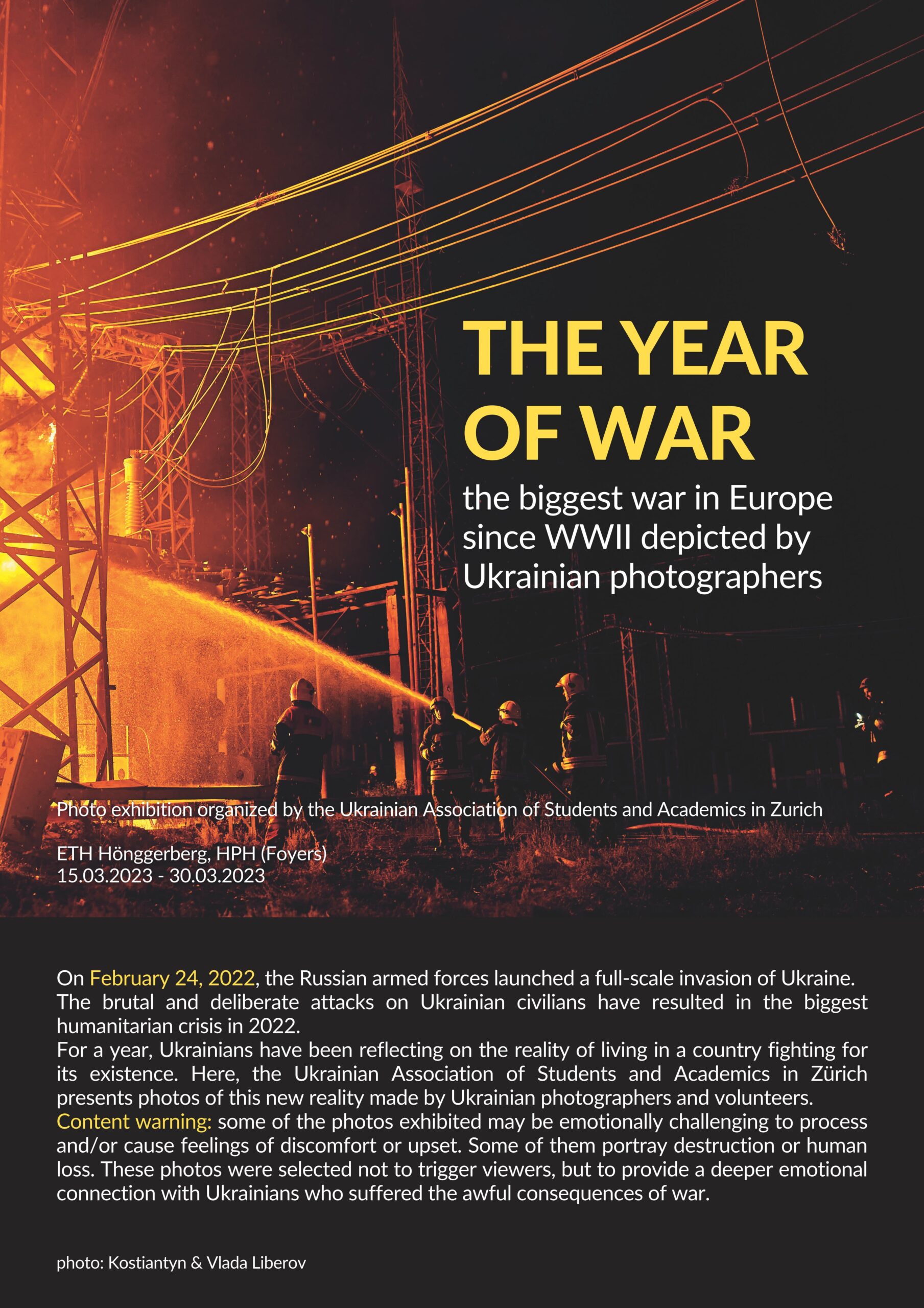 It is hard to believe, but the full-scale, unfair, and horrible war against Ukraine has already lasted for a whole year. With this exhibition, UASAZ wants to show you life in Ukraine since February 24, 2022, captured by Ukrainian photographers and volunteers.
We have received a lot of emotional feedback on our photo exhibition. We are grateful to everyone who attended it and witnessed Ukrainian pain and resilience.
Yet, we know that not everyone interested could attend ETH Zentrum. Therefore, we are repeating our exhibition at the new location.
Location: ETH Hönggerberg, HPH (Foyers)
Dates: 15.03.2023 – 30.03.2023 (Mo-Fr)
Entry: free
Webpage: https://uasaz.org/blog/photo-exhibition-one-year-of-war-in-ukraine-new-location