Public lecture "Ukraine Beyond the War – Civil Reconstruction and Military Security"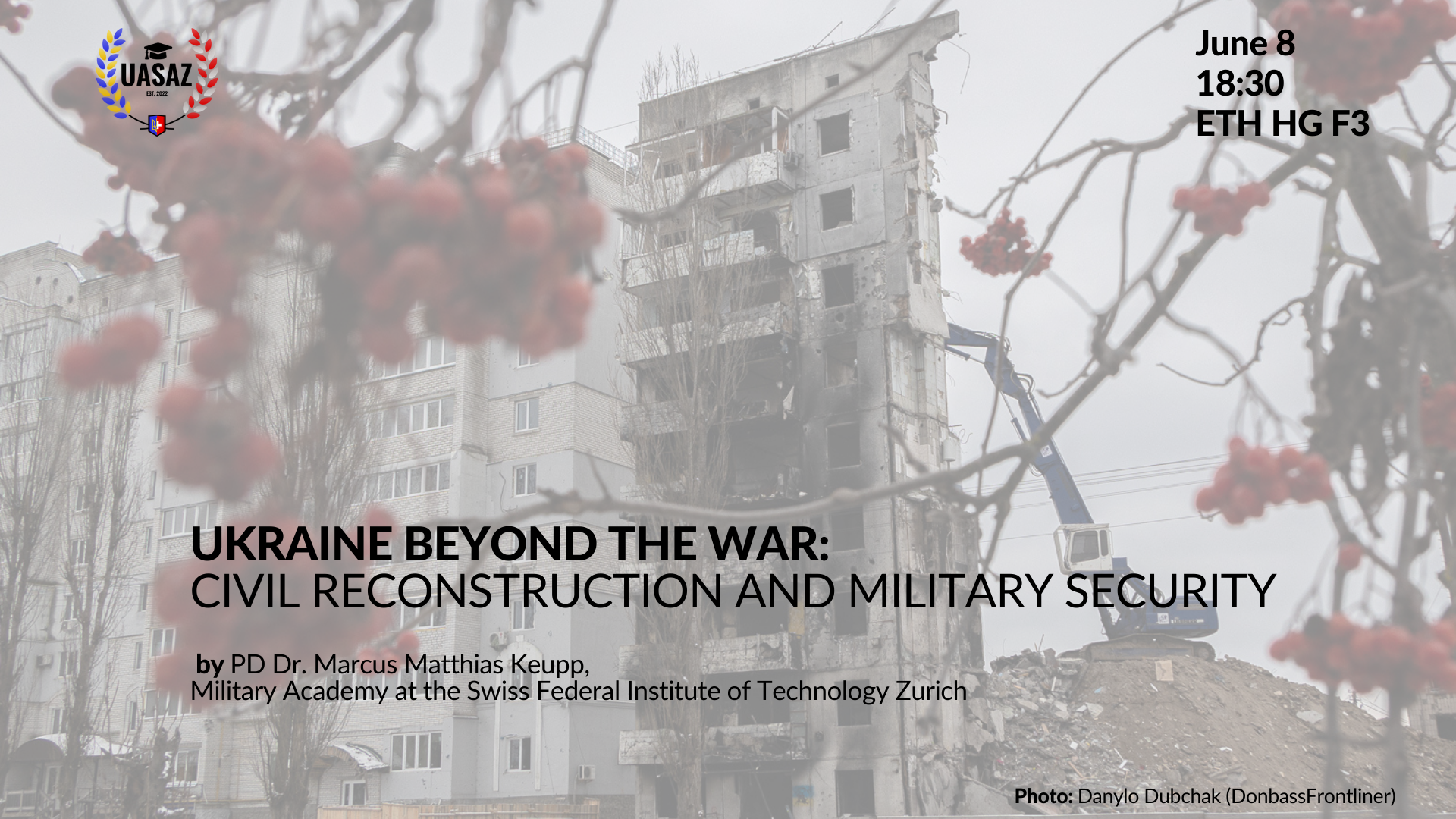 We, UASAZ (Ukrainian Association of Students and Academics in Zurich), are happy to announce that on Thursday, 8 June 2023 at 18:30 we are hosting a lecture given by PD Dr. Marcus Matthias Keupp, Military Academy at the Swiss Federal Institute of Technology Zurich "Ukraine beyond the war – civil reconstruction and military security". The end of the Russo-Ukrainian war is no longer far, but a security and economic issue for the immediate future. Ukraine, having defended its integrity as a sovereign nation, will face a hostile Russia for the time to come, but it can also benefit from unprecedented Western support. Both private business initiatives and state-level contracts will be key to organizing a successful civil reconstruction. Ukraine's impending NATO membership has significant implications for both border protection and fortification in difficult and often unmarked terrain. The lecture will comment on both issues and present some options for how to face the task of a generation that will shape the 21st century, both in Europe and the world.
PD Dr. Marcus Matthias Keupp, Dipl.-Kfm. Department Head Department of Defense Economics Military Academy at the Swiss Federal Institute of Technology Zurich A panel discussion and Apero in Foyer EO Nord will follow the lecture
8 June 2023, 18:30, ETH Zentrum Campus, auditorium HG F3
Zoom link for the online attendance: https://ethz.zoom.us/j/65635898645
The lecture is open to everyone and free of charge.