Salsa Event & Social 11.06.2022 16:00-19:30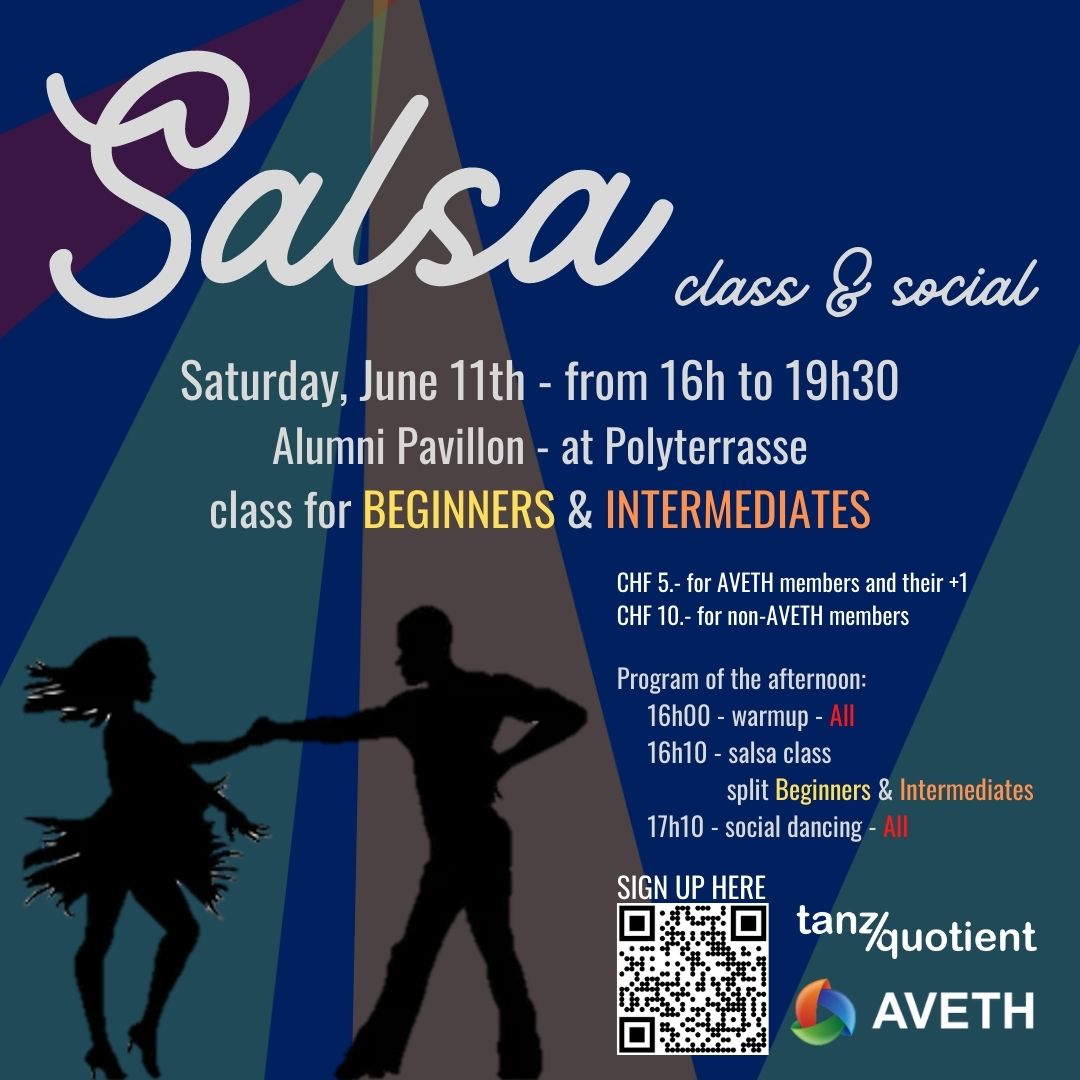 Do you like to dance? If your answer is yes, then this event is for you! It doesn't matter if you are a complete beginner or a pro dancer, come learn and practice your salsa moves at the Salsa class & social! For the first time, AVETH and Tanzquotient are joining forces to bring a bit of Latin America to you in a chill, fun, and social occasion!
We will start at 16h with a warmup, which will be followed by a 1h class, offered in two levels: beginner and intermediate. Finally, you will have the chance to practice your new moves and socialize with your peers over the social dance, which starts at 17h10. Bring your good mood, your partner and/or your friends to enjoy this experience to the fullest! Snacks and refreshments will be provided by AVETH.
Did we catch your attention? So, register now and spread the word! Hope to see you soon!
When: Saturday, June 11th 2022
Location: Alumni Pavillon – at Polyterrasse
Time: 16h until 19h30
Price for AVETH members and their +1: CHF 5.- per person
Price for non-AVETH members: CHF 10.- per person
Questions: csalah@ethz.ch
Registration: https://forms.gle/BJLgGNhDp2uMTRmi9