WiNS Pub Quiz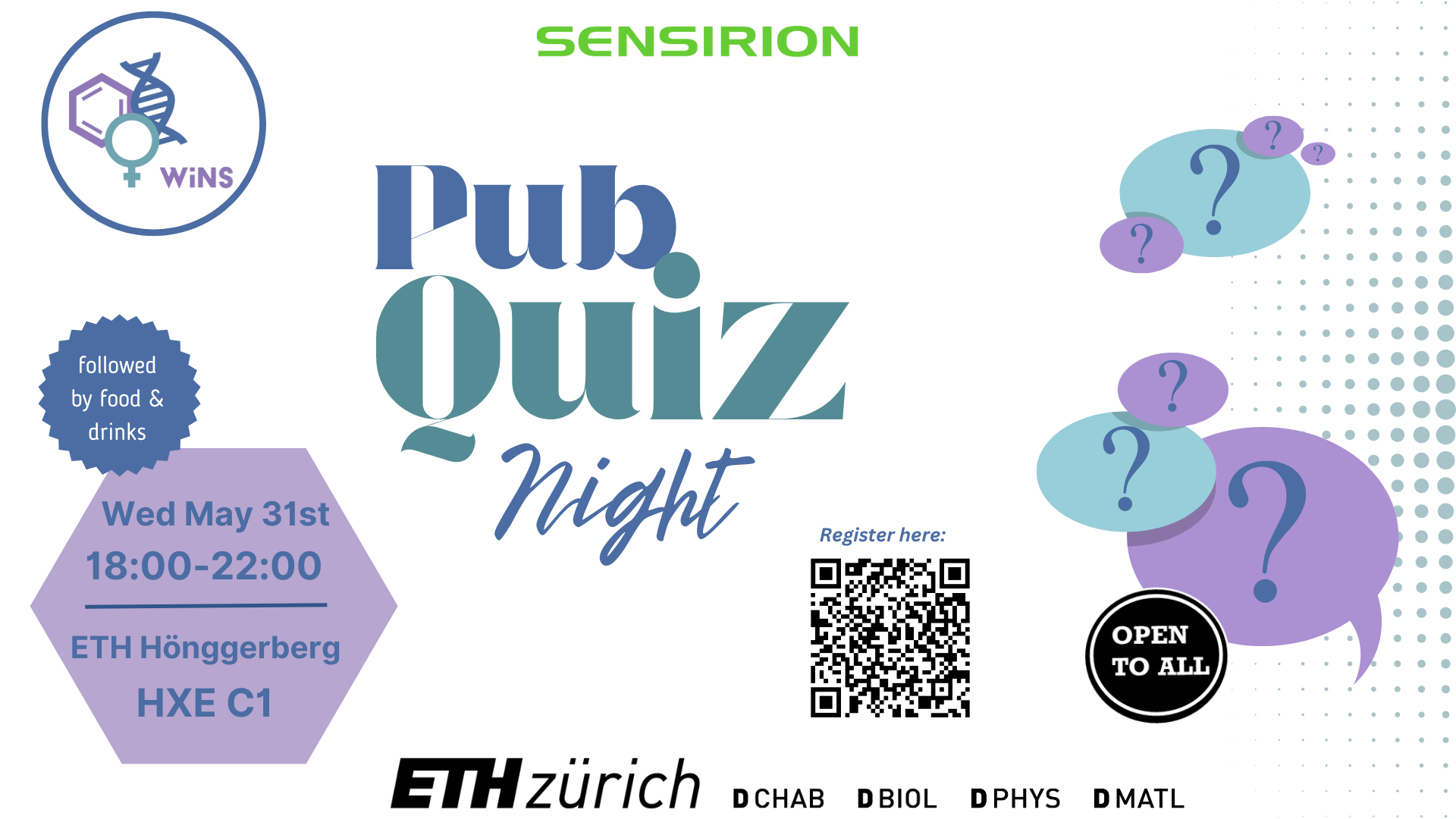 Finish off the semester right by joining us for our next social event – the WiNS Pub Quiz!
Meet new people and test your knowledge on feminist icons across science, music, pop culture and more! Expect a relaxed and fun evening, with plenty of time to mingle and let your hair down with our beautiful WiNS community. There will also be a bonus round from Sensirion, who will be there to answer any questions you may have about the company! We'll be providing plenty of food and drinks, kindly sponsored by Sensirion, to keep the fun flowing throughout the evening!
The event will be held on Wednesday 31st May at 18.00 in HXE C1, ETH Hönggerberg. Please register here so we can plan accordingly.