Autumn Hiking Trip to Rochers-de-Naye!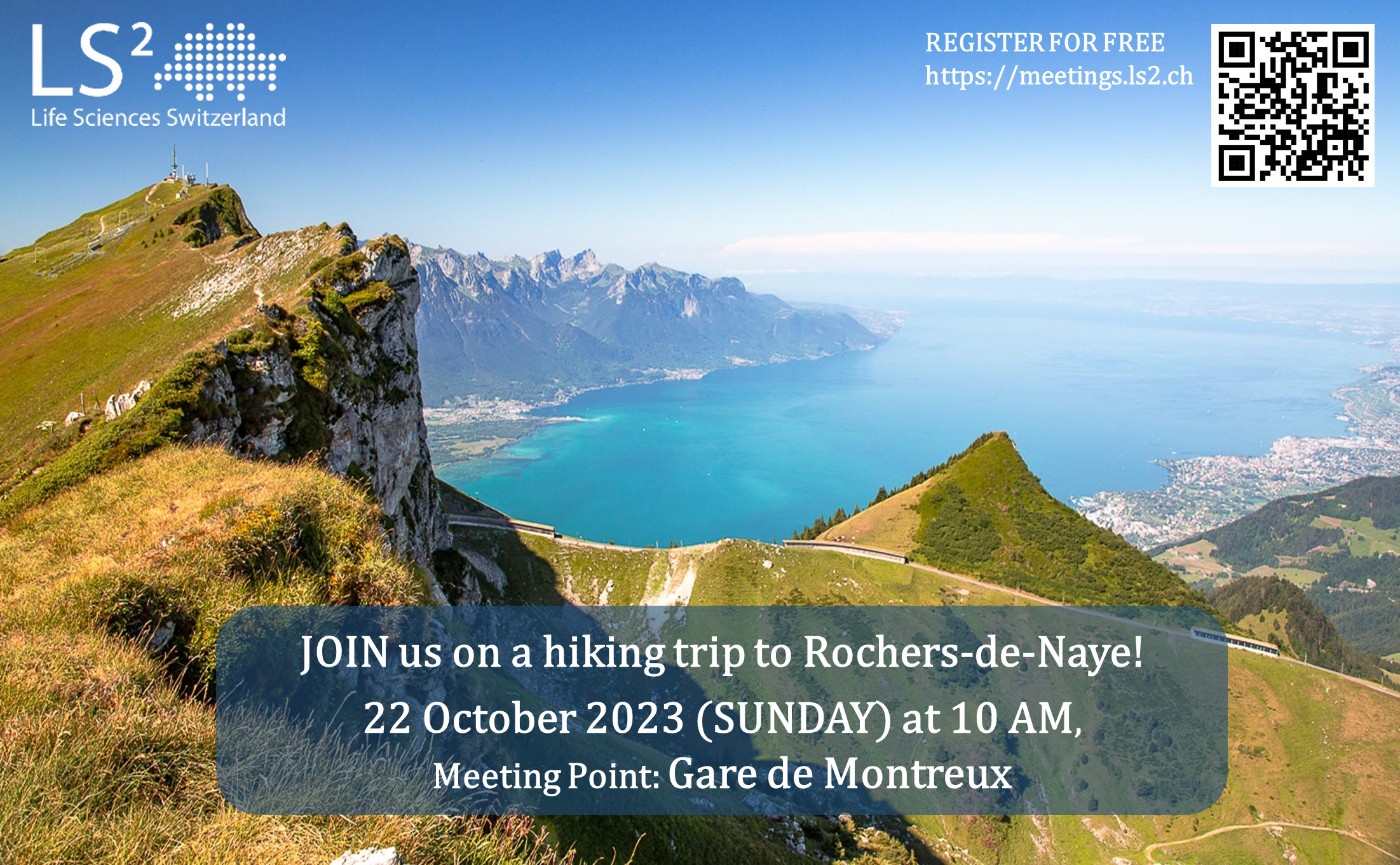 Join LS2 and colleagues on 22 October 2023, as we embark on an autumn hiking trip to Rochers-de-Naye!
This hike promises an authentic connection with nature and the splendid Swiss landscape. As we hike along the trails, soak in Lake Geneva's beauty, surrounded by tranquil mountains and distant Swiss Alps.
The trail winds through fragrant forests surrounded by local wildlife and flora, offering serene moments in the Swiss outdoors.
This hike is an opportunity to unwind, network with fellow scientists, and lose yourself in the natural beauty of Switzerland.

Date: October 22, 2023 (Sunday)
Time: 10 AM
Meeting Point: Gare de Montreux
Registration is FREE but required until 21 October 2023