AVETH Diversity Seminar Series 2023: Diversity Space Meeting or How to Create an Unbiased* Mind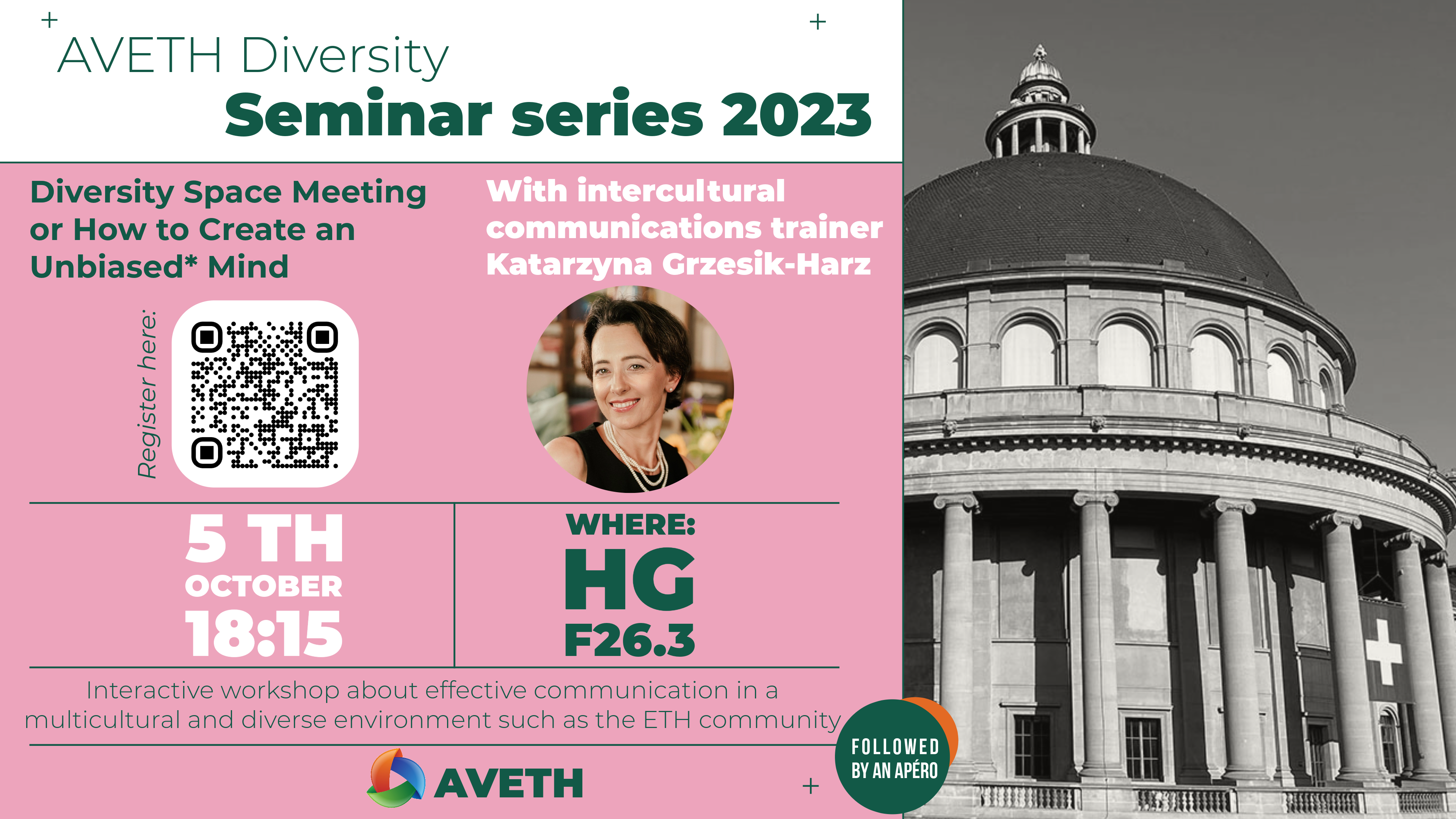 AVETH Diversity invites you to an interactive workshop about effective communication. In our ETH community we meet and work with people from different cultural, ethnic, social, and generational backgrounds. Effective communication is essential for successful teamwork, problem-solving, and decision-making, and enables collaboration, builds relationships, and reduces misunderstandings. By fostering open dialogue and active listening, we can create a supportive environment that promotes collaborative work.
Come join us for a fun and interactive workshop with intercultural communications trainer Katarzyna Grzesik-Harz on the 5th October 2023 which is followed by an apéro!
Time: 18:15, 5th October 2023
Location: HG F26.3
Registration Link: Here until 30th September 2023