AVETH BookClub – Factfulness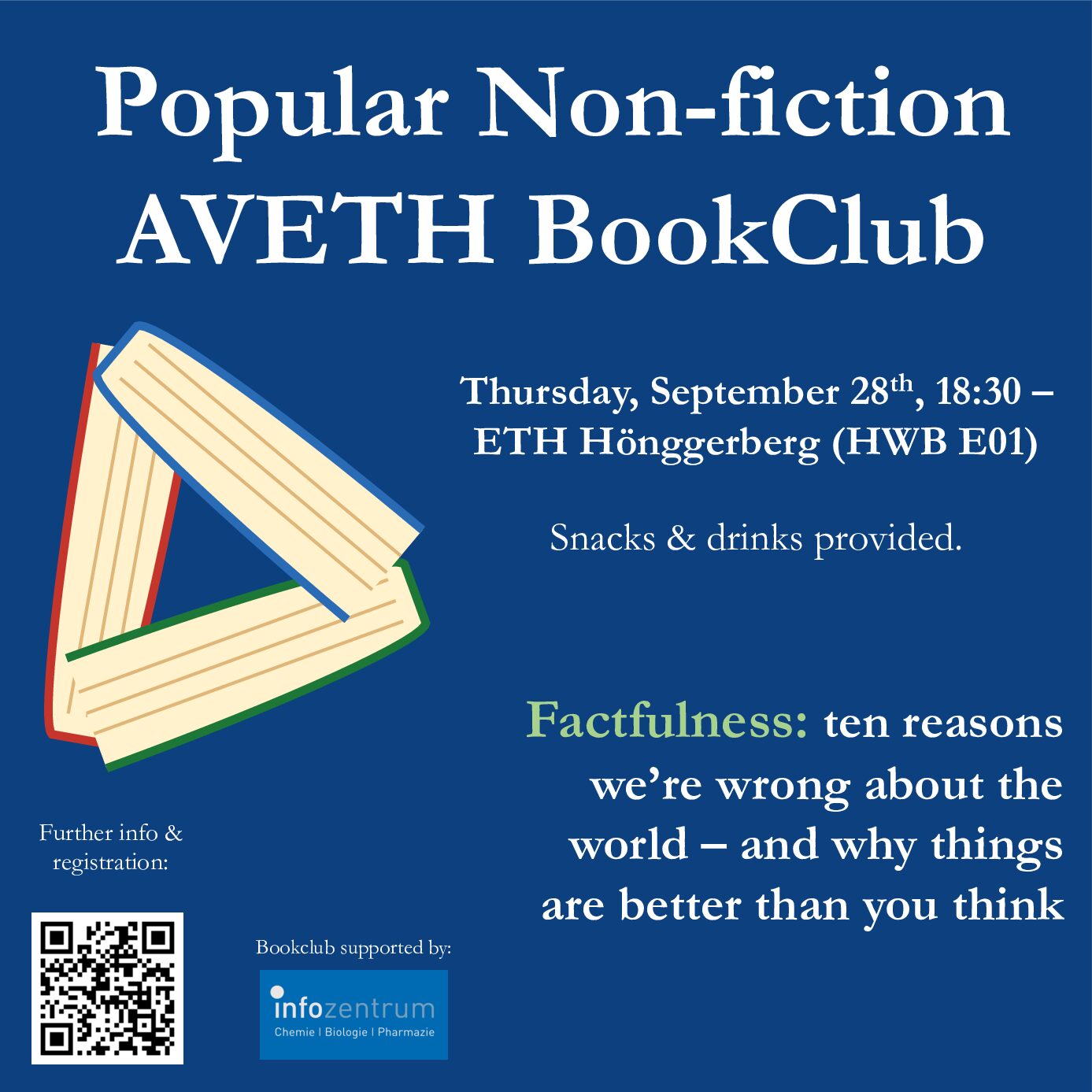 The September's edition of the non-fiction AVETH bookclub will take place the 28th of Semptember at ETH Hönggerberg (AVETH room – HWB E01). The discussion will formally start at 18:30h but you are invited from 18:00h for a get-together with snacks and drinks.
September
On Thursday 28th we will explore the optimist vision of Hans, Ola and Anna Rosling in "Factfulness", since it turns out that the world, for all its imperfections, is in a much better state than we might think. They reveal the ten instincts that distort our perspective—from our tendency to divide the world into two camps (usually some version of us and them) to the way we consume media to how we perceive progress. Get yourself ready for a cheerful discussion.
Snacks and drinks are provided by AVETH. Please, register via this link: https://forms.gle/4uGq4KqMXEiSK6ZcA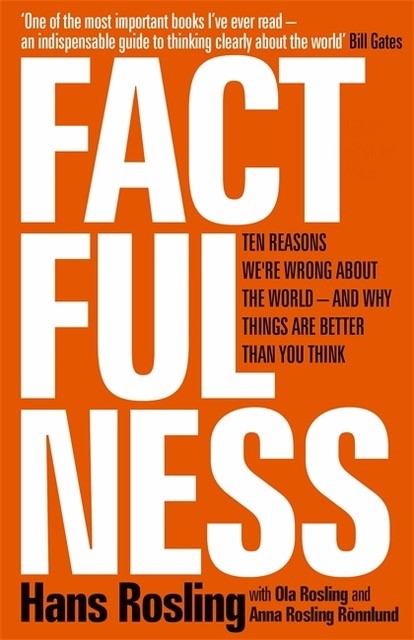 Further information
* If you have a query or want to be included in our mailing list please contact jhammer@ethz.ch or avillas@ethz.ch
* Ideally, for the sake of a fruitful discussion, the participants should read the book in advance, at least partially. After setting the context of the author and the book, we will move to a guided (yet flexible) discussion.
* We are happy to announce that a copy of the book is available at InfoZentrum (thanks for that!)