Sip & Paint Night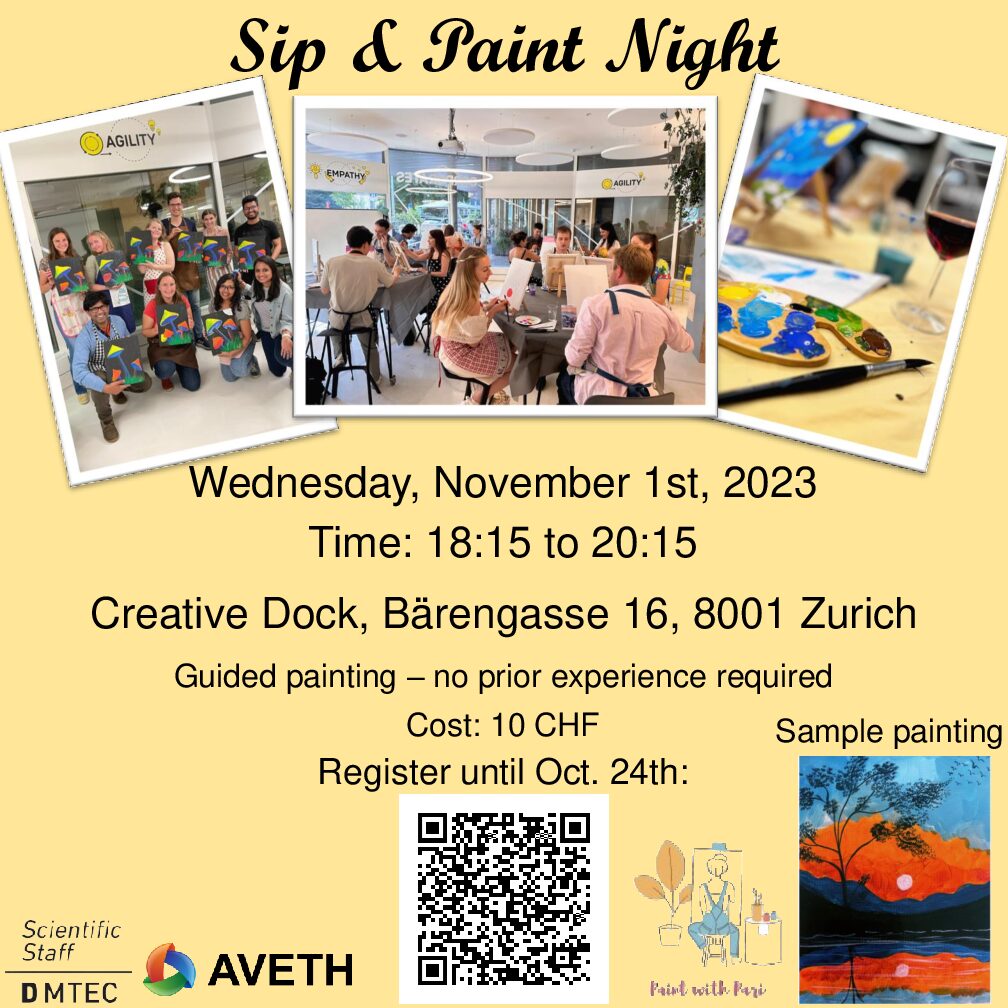 Register Now for a Captivating Sip and Paint Experience!
Calling all art enthusiasts and creative minds! Get ready to dip your brushes into a world of colors and imagination at our upcoming Sip & Paint event, organized by ScSt@MTEC and the AVETH Events team.
Sip and Paint: Drinks, light snacks, and painting materials will be provided, ensuring you have everything you need for a fantastic experience. The session will be guided, so no prior experience in painting is required. After the event, you are welcome to join as we go to a bar for more drinks (the first drink on AVETH).
Experience the magic of painting as a gateway to unlocking your inner artist. Discover how the act of creating art encourages innovative thinking, promotes collaboration, and fosters an open mindset.
Event Date: Wednesday, November 1st, 2023
Time: 18:15 to 20:15
Location: Creative Dock, Bärengasse 16, 8001 Zurich
Cost: CHF 10/-
Secure Your Spot: Register now at https://forms.gle/tqDcriiRJcTaNaNE8. Deadline Oct 24. For any questions, reach out to us at mtec-scientific-staff@ethz.ch; events@aveth.ethz.ch.