AVETH BookClub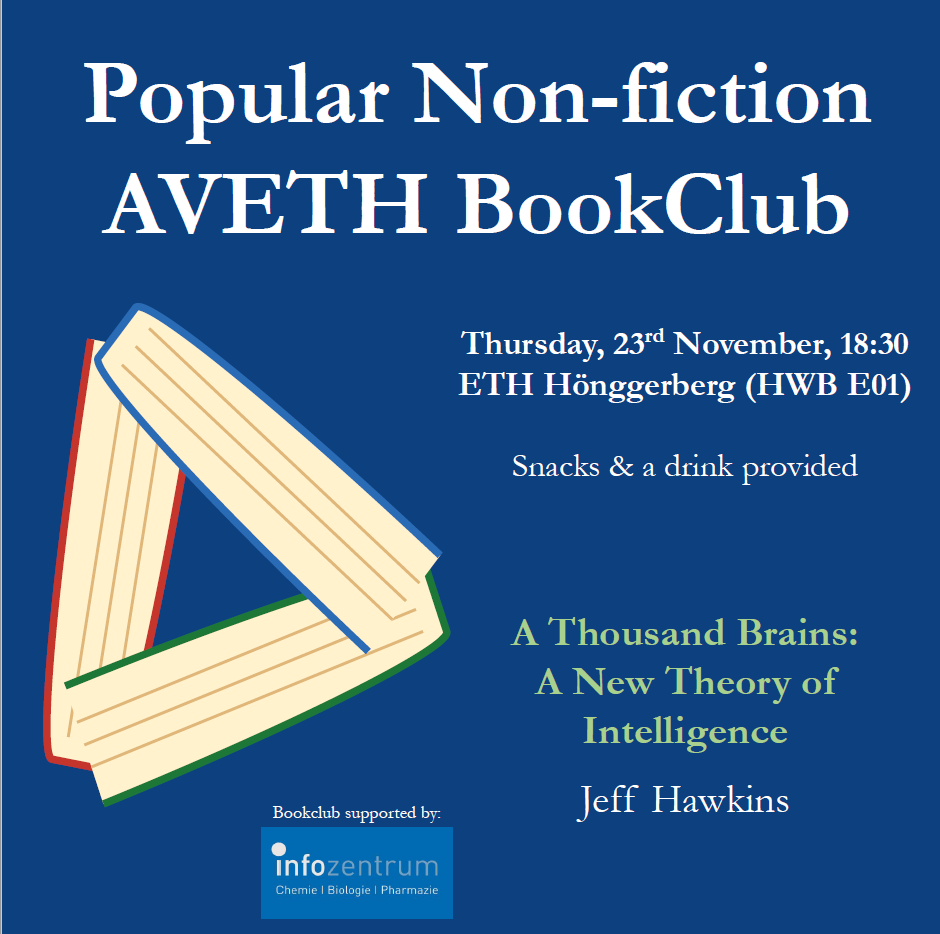 The November's edition of the non-fiction AVETH book club will feature A Thousand Brains: A New Theory of Intelligence by Jeff Hawkins. It will take place on the 23rd of November at ETH Hönggerberg (AVETH room – HWB E01). The discussion will start at 18:30h.
Snacks and drinks are provided by AVETH. Please, register via this link: https://forms.gle/SW4NmFHbkXfFR6qT8
Further information
* If you have a query or want to be included in our mailing list please contact jhammer@ethz.ch or sidak.singh@inf.ethz.ch.
* Ideally, for the sake of a fruitful discussion, the participants should read the book, at least partially, in advance. After setting the context of the author and the book, we will move to a guided (yet flexible) discussion.