Bainworkshop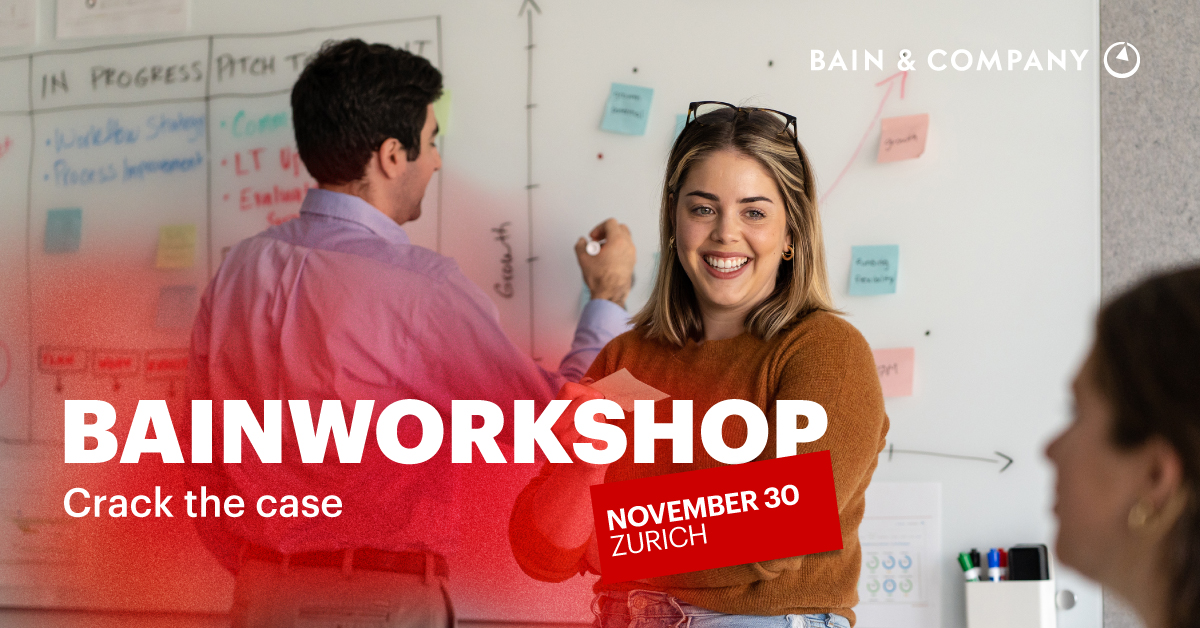 Want to take your case cracking skills to the next level?
In this workshop, you'll learn how to successfully navigate the different stages of an application process, focusing on case interviews. In addition, you can ask all your questions and get your own picture of a career at Bain, their project work and corporate culture!
Curious? Then apply including your CV and grades (university and high school diploma) using the link below!
https://joinbain.ch/en/uni_events/bainworkshop-crack-the-case-for-female-eth-students/

If you have any questions, please reach out to Delia Limacher (delia.limacher@bain.com) via e-mail.
Join us at Bain & Company, Zurich office for this exciting workshop on November 30th, from 5 pm until 7:30 pm, including a networking apero.