AVETH Escape Game! June 23rd, 18:30 – 20:00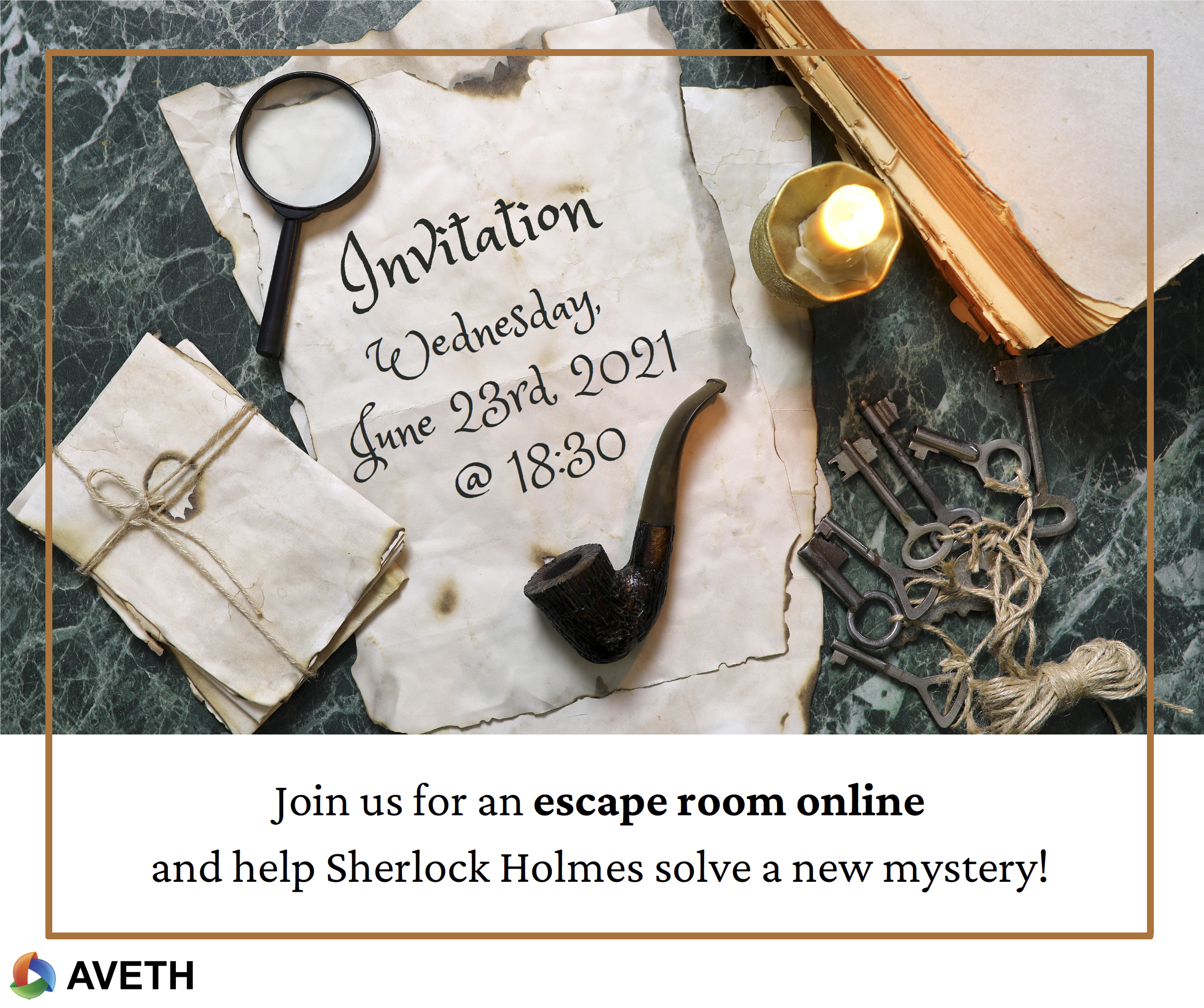 Would you like to escape your daily routine in the middle of the week? Join us for an escape room online evening and help Sherlock Holmes to solve a new mystery! He needs to face his arch-enemy Moriarty and would appreciate all the support he can get!
No prior experience with escape rooms required; possible to play in English or German; please register one by one and we will assign the teams during the event. We are looking forward to a fun evening with you!
We have prepared a little reward for the team, which will solve all the puzzles in the shortest time!
Date: Wednesday, 23rd of June 2021
Time: 18:30 – 20:00 h
Location: online
Questions: events@aveth.ethz.ch
Organisers: AVETH events team via Escape@home https://escape-at-home.de/
Register here: https://forms.gle/SzPpX9vzthpsVG1A9