Virtual Tea Masterclass July 28th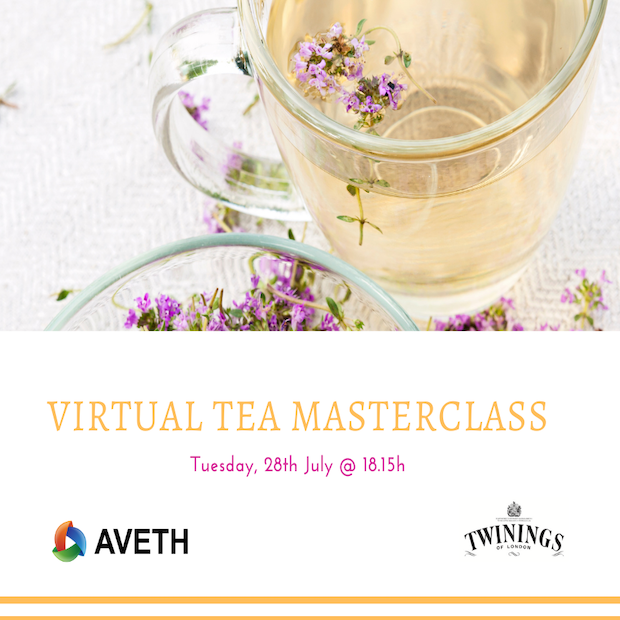 Would you like to learn the secret behind a perfect cup of tea? Join us for our Virtual Tea Masterclass organised in collaboration with Twinings. Delve into the world of tea, learn the secrets behind a perfect cup, uncover its history.
This masterclass is a perfect blend between the practical and theoretical aspects of tea preparation. You will learn how to brew the perfect cup of green and black tea, processes and tasting, its history, and much more.
Number of participants is limited to 20 people, so make sure you reserve your place soon.
Participants are highly encouraged to bring their own green and black tea, preferably from Twinings.
Date: Tuesday, 28th July 2021
Time: 18:15– 19:30 h
Location: online
Questions: events@aveth.ethz.ch
Organisers: AVETH events team via Twinings London