Bowling night March 31st 2022, 19:00-21:00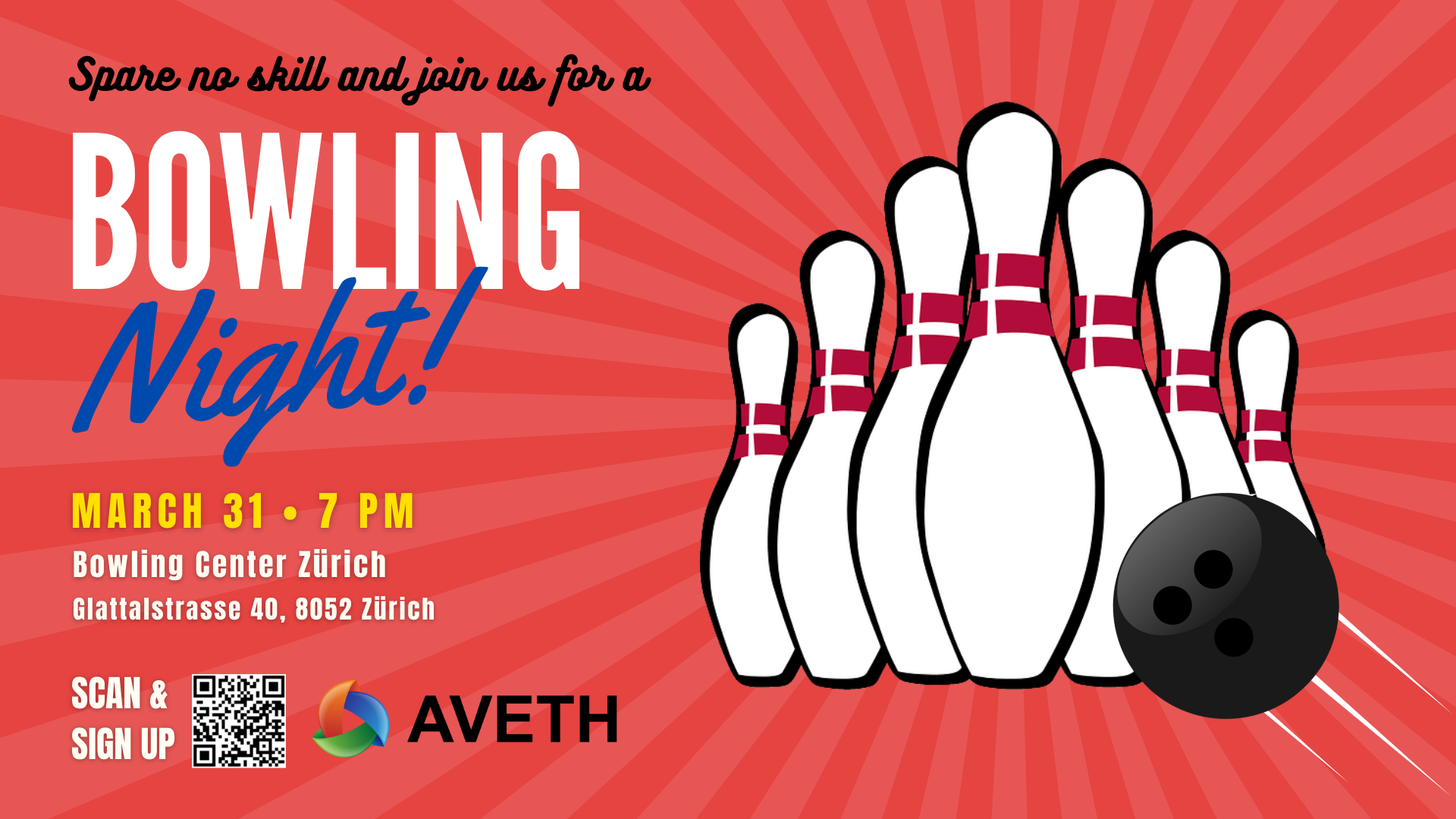 Come meet fellow ETH researchers and join us for a fun evening of bowling! Whether you are an avid bowler, a social bee or a shy participant, you can make the most of it. We will form teams of 6 people, which will bowl in different lanes from 7 to 9 pm. At the end of the games a prize will be awarded to the people on the highest scoring lane and to the best bowler of the night! Did we tempt you? So, register now and spread the word to your friends and colleagues! See you soon!
When: Thursday, March 31st 2022
Time: the bowling lanes are reserved from 7 pm to 9 pm; so get there a bit before that to get your bowling shoes and settle up!
Price for AVETH members: CHF 5.- per person
Location: Bowling Center Zürich
Address: Glattalstrasse 40, 8052 Zürich
Questions: events@aveth.ethz.ch
Registration: https://docs.google.com/forms/d/13H8v6o1iAHBqExUsLi6ilU8sm4MvlV66qfvP7klCio4/edit