Coping with isolation: Perspectives from former and future astronauts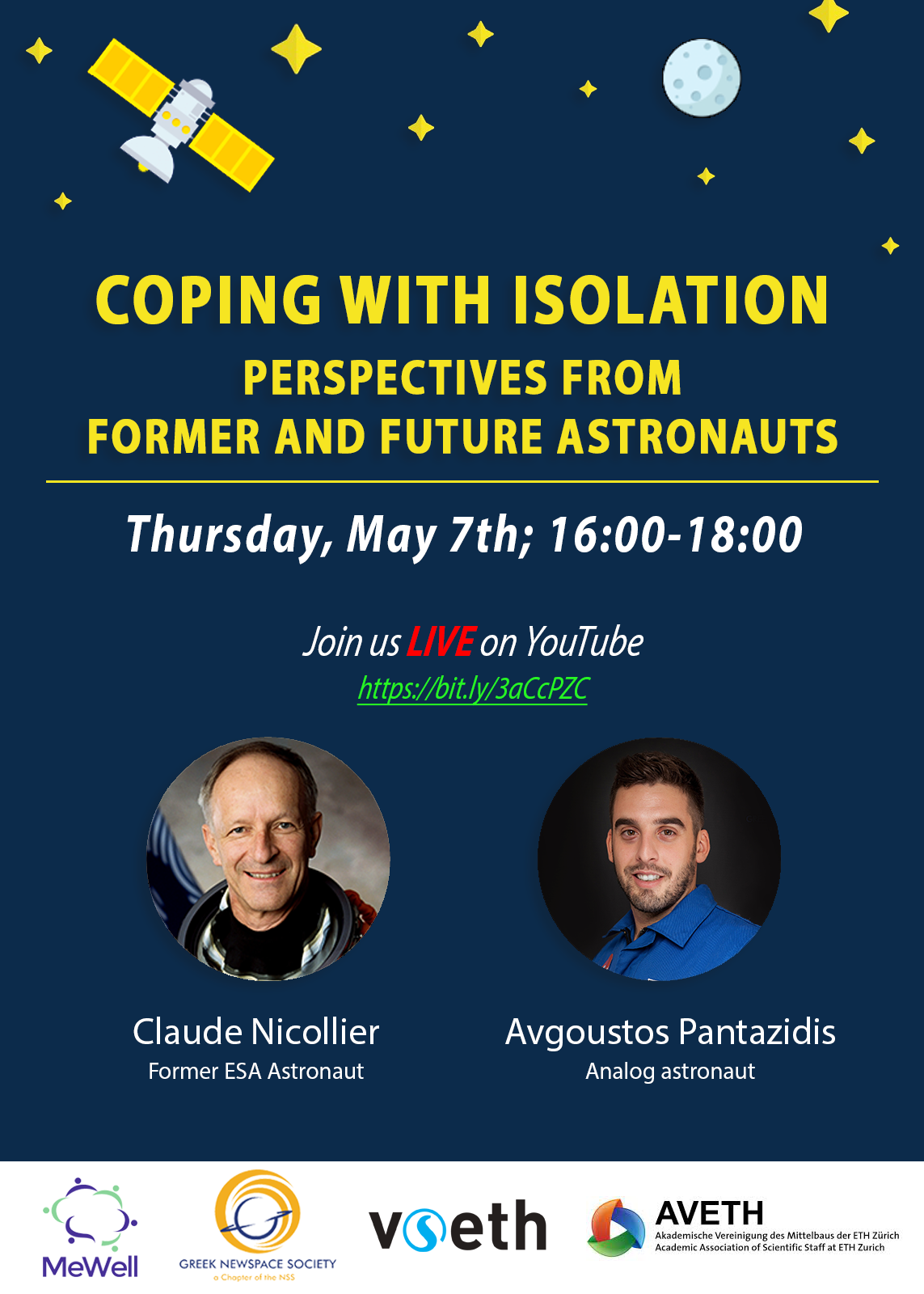 Join our event streaming live on YouTube! 
Our panelists include former ESA Astronaut Claude Nicollier, and AnalogAstronaut Avgoustos Pantazidis. These experts will provide insight into their professional experiences in coping with isolation as well as of their personal journeys. Submit your questions using the link below and we'll ask some of them live!
When: Thursday, 7th May 2020, 16:00-18:00h
Join YouTube live: https://bit.ly/3aCcPZC
Question submission form: https://bit.ly/2W0tyjU
---
Brought to you by AVETH, VSETH, MeWell & Greek NewSpace Society.