Update: Coronavirus – AVETH events and precautions for ETH staff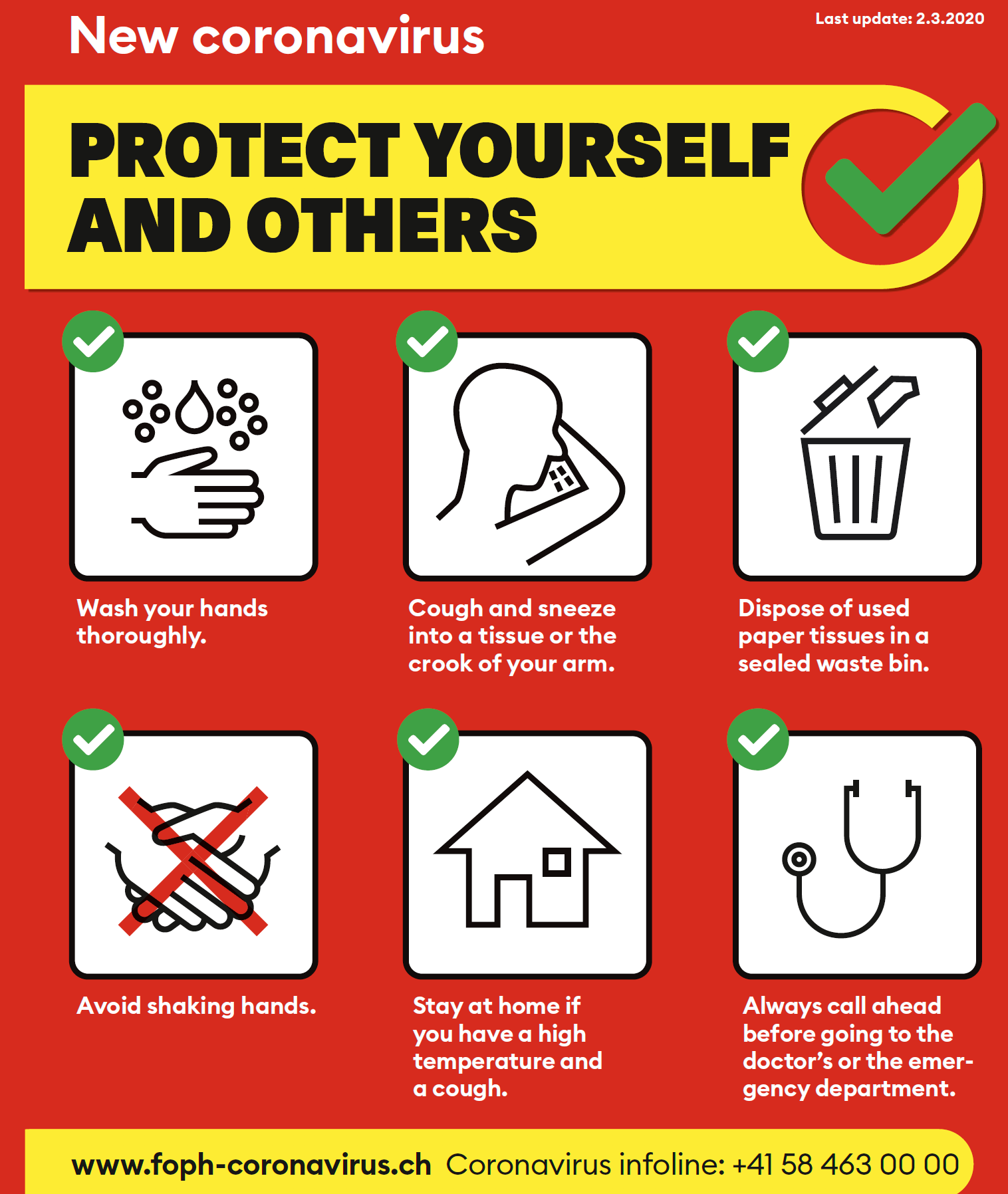 Update 9.3.2020: For the upcoming AVETH general assembly, we have proposed additional precautions. The original article has been also updated.
Update 10.3.2020: The events "Feel the Music 4" and "Feel the Music 5" have been cancelled. The event "Feel the Music 3" will take place today with additional precautions.
---
Events organised by AVETH will take place as scheduled. We will follow ETH recommendations and announce potential cancelations on our website and Twitter.
The AVETH ski weekend should not be affected by the current ban of large events by the Swiss Federal Council. Participants will be contacted directly by email in case of any changes.
We ask event participants to follow the following precautions:

---
ETH advises all members to observe the following precautions, also for coping with the current flu outbreak:
Wash your hands regularly
Observe strict hygiene when coughing or sneezing – cover your mouth or nose with the crook of your arm, use tissues and dispose of them immediately after use
Avoid close contact with anyone showing flu-​like symptoms
Avoid handshakes
Anyone feeling unwell, having fever, cough or breathing difficulties has to stay at home
If you experience symptoms of illness (cough, fever, breathing difficulties), please call your family doctor or the medical emergency number (0800 33 66 55).
If you have any questions or are uncertain about anything, please do not hesitate to contact: arbeitsmedizin@ethz.ch