Feel the Music 3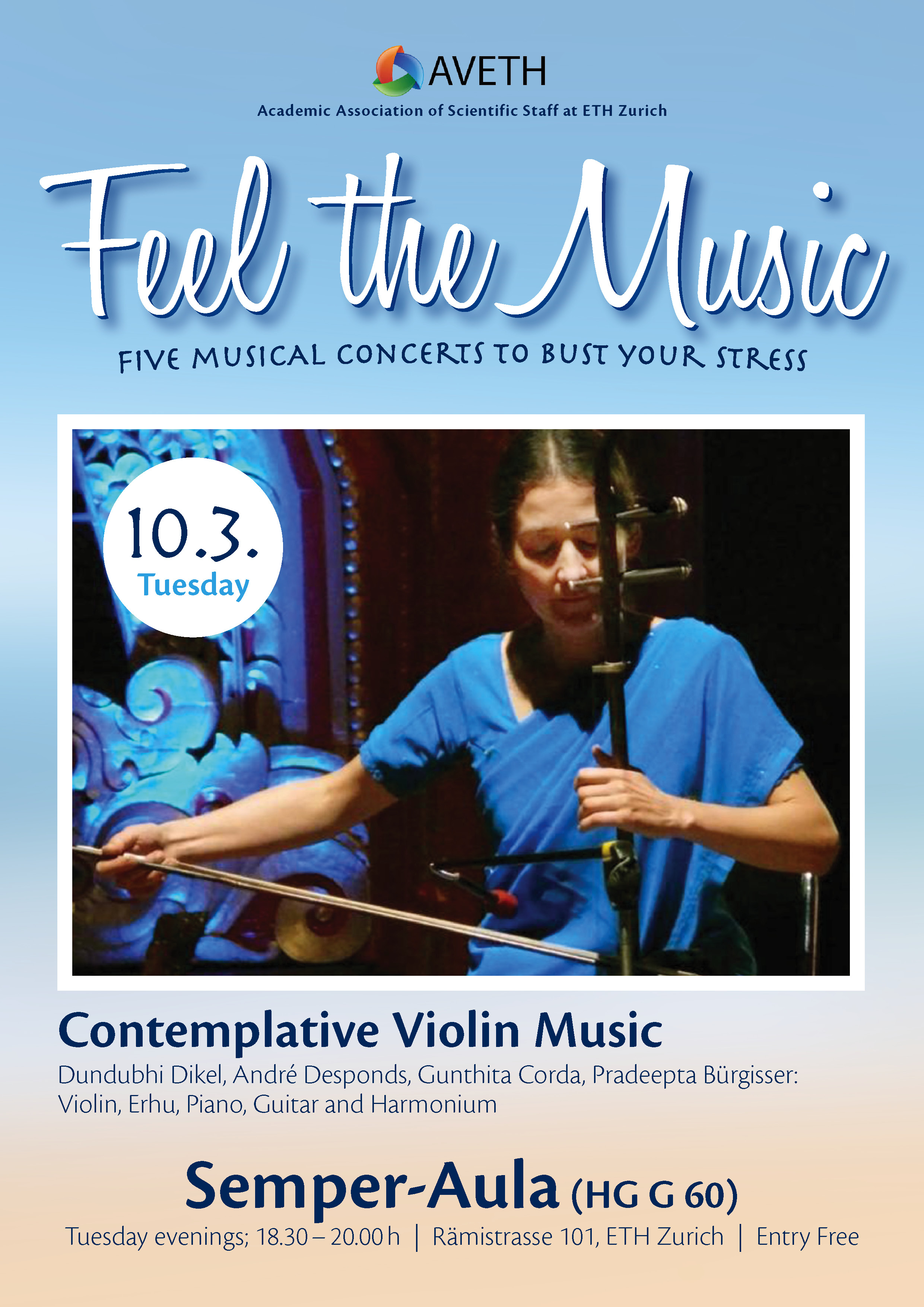 Update 10.3.2020 – FTM3 will take place today. Participants will be asked to spread out to increase the distance, as recommended by ETH and BAG. Please note, that the next FTM4 and FTM5 are cancelled.
---
Feel the Music is a series of musical nights for you to enjoy a relaxing Tuesday after work. The five events will take place on Tuesday evenings between February and March in the baroque atmosphere of Semper Aula (HG G 60); ETH main building.
Enjoy a unique music experience with Erhu, Violin, Guitar and Indian Harmonium, accompanied by the accomplished pianist André Desponds who is known as one of the most versatile and brilliant contemporary musicians.
Dundubhi Dikel studied the violin at the University of Music Mozarteum in Salzburg, Austria.
A founding member of the female vocal and instrumental ensemble Mountain Silence, she has toured Europe, America and the Far East.
About 20 years ago on one of her concert tours she fell in love with the Erhu, the Chinese violin. Since then it became a very important part of her musical life.
In 2006 she met the Russian music legend Boris Grebenshikov in Malaysia and from then on had the honour to perform with him on various occasions.
FTM 1: Tuesday, 18th February
FTM 2: Tuesday, 3rd March
FTM 3: Tuesday, 10th March
FTM 4: Tuesday, 17th March
FTM 5: Tuesday, 24th March
We look forward to seeing you at Feel The Music
---