Editathon on Diversity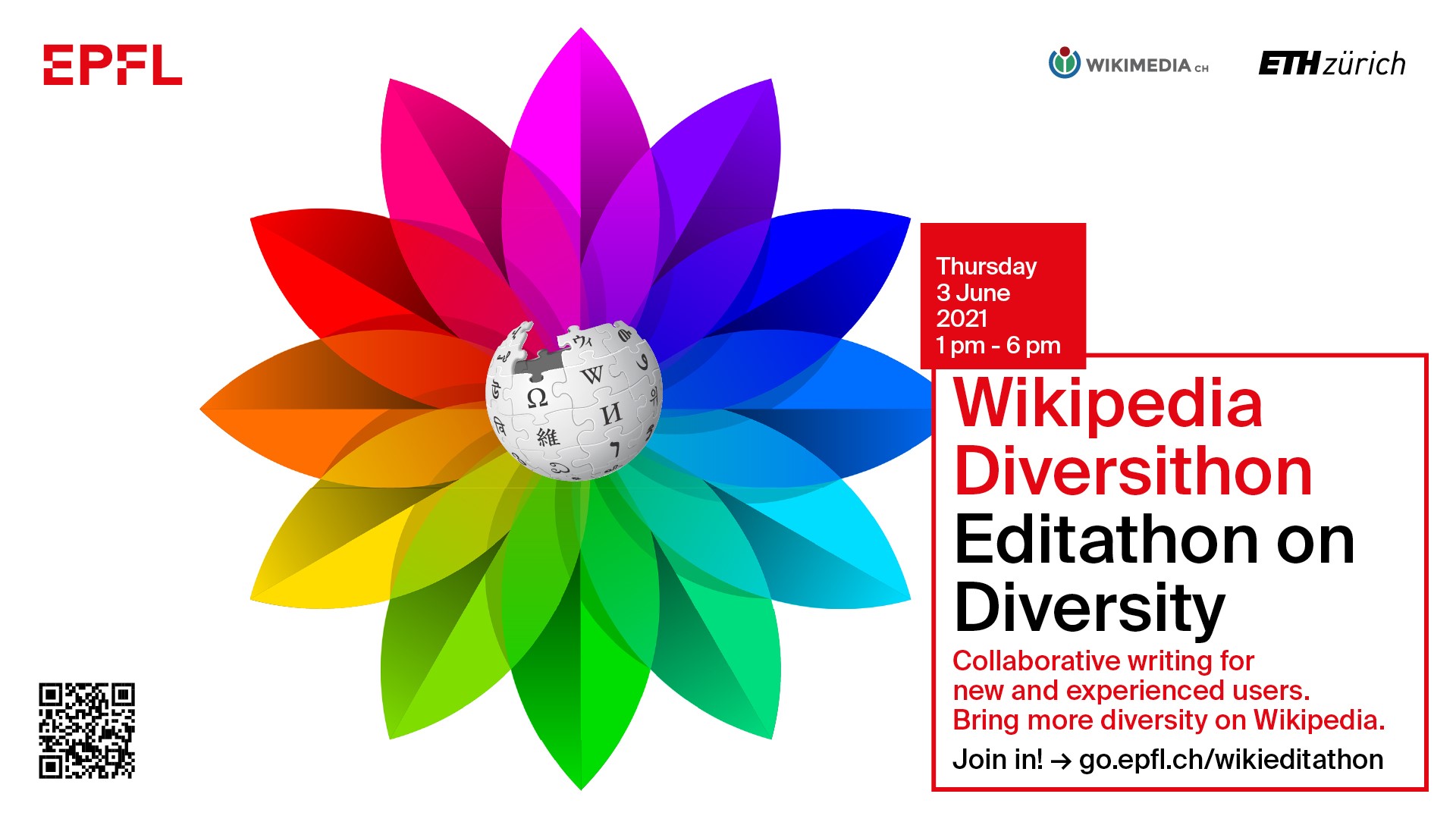 Thursday, June 3, 2021, 1pm – 6pm | online only
In cooperation with ETH Zurich's Office for Equal Opportunities and Diversity and Wikimedia CH the École polytechnique fédérale de Lausanne (EPFL) is organising an Editathon dedicated to the celebration of diversity on Wikipedia.
It would be great if we could generate as many new Wikipedia entries as possible on people who have been invisible on Wikipedia until now (Fact: only 18% of biographies are about women; almost 90% of editors are male).
Please join and help us to bring more diversity to Wikipedia!