E=mc2 / Career Management Seminar for Doctoral Students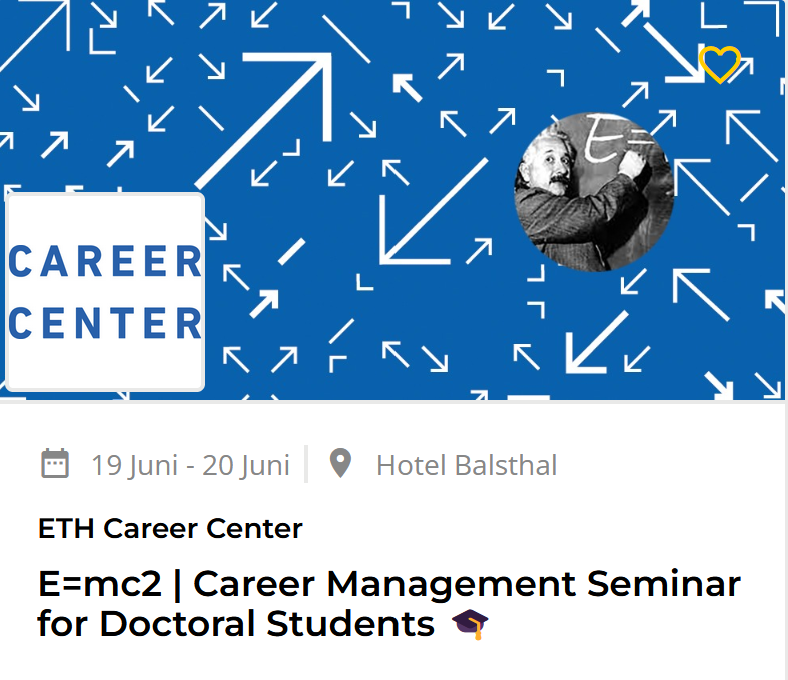 Your doctoral studies are soon coming to an end, and you don't know what's next? Or you just want to get a head start in planning your next career steps?  
Then come join us for a 2-day career management seminar where you will be given tools and resources to build your own career formula:   Engagement = motivation x competency-communication x career options  
When: June 19th & 20th 2023  
Where: Balsthal, Solothurn  
Who: Doctoral Students from all departments  
Price: costs are borne by the ETH Career Center, participants bear the price of travel costs.  
Hosts & facilitators: ETH Career Center  
For more information & registration, click here: https://ethcareer.ch/de/veranstaltungen/detail/?id=186b26d1-04dd-ed11-80f2-a5a7c1414c29