Unconscious Bias e-learning & Panel discussion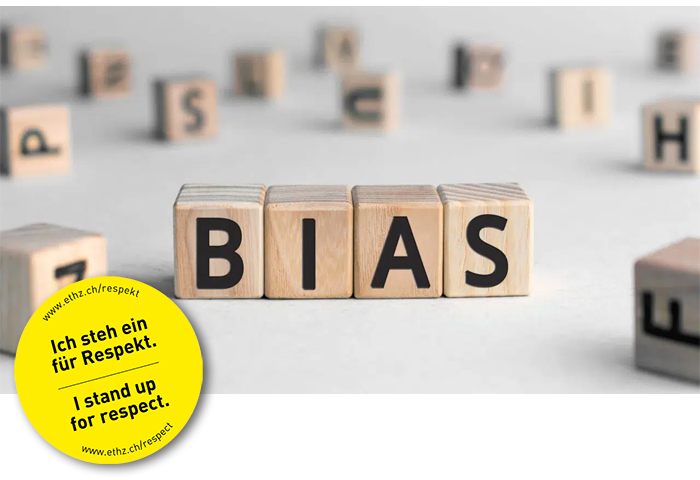 As of today, a new e-learning tutorial on unconscious bias is available for all members of ETH!
The tutorial aims to explain how unconscious bias arises, the possible consequences it can have, and how we can consciously avoid it in future. Learn more about unconscious bias in the e-learning here.
Additionally to the new e-learning, ETH Diversity are organizing an online panel discussion "Unconscious bias at the university – what, where and how". Gudrun Sander, Prof. Dr., a professor specialising in Diversity Management at the Universität St.Gallen (HSG), VPPL Julia Dannath and VSETH Executive Board member Jannik Kochert discuss unconscious bias and how it affects the university. 
The talk will be conducted in German and be accompanied by automatic subtitles in German and English. Tuesday, 9 May 2023, 4 to 5 p.m.  Please join the discussion via Zoom https://lnkd.in/e6rnmCdK The discussion will be made available as a recording afterwards for all those who cannot participate live.