ETH's Student Project House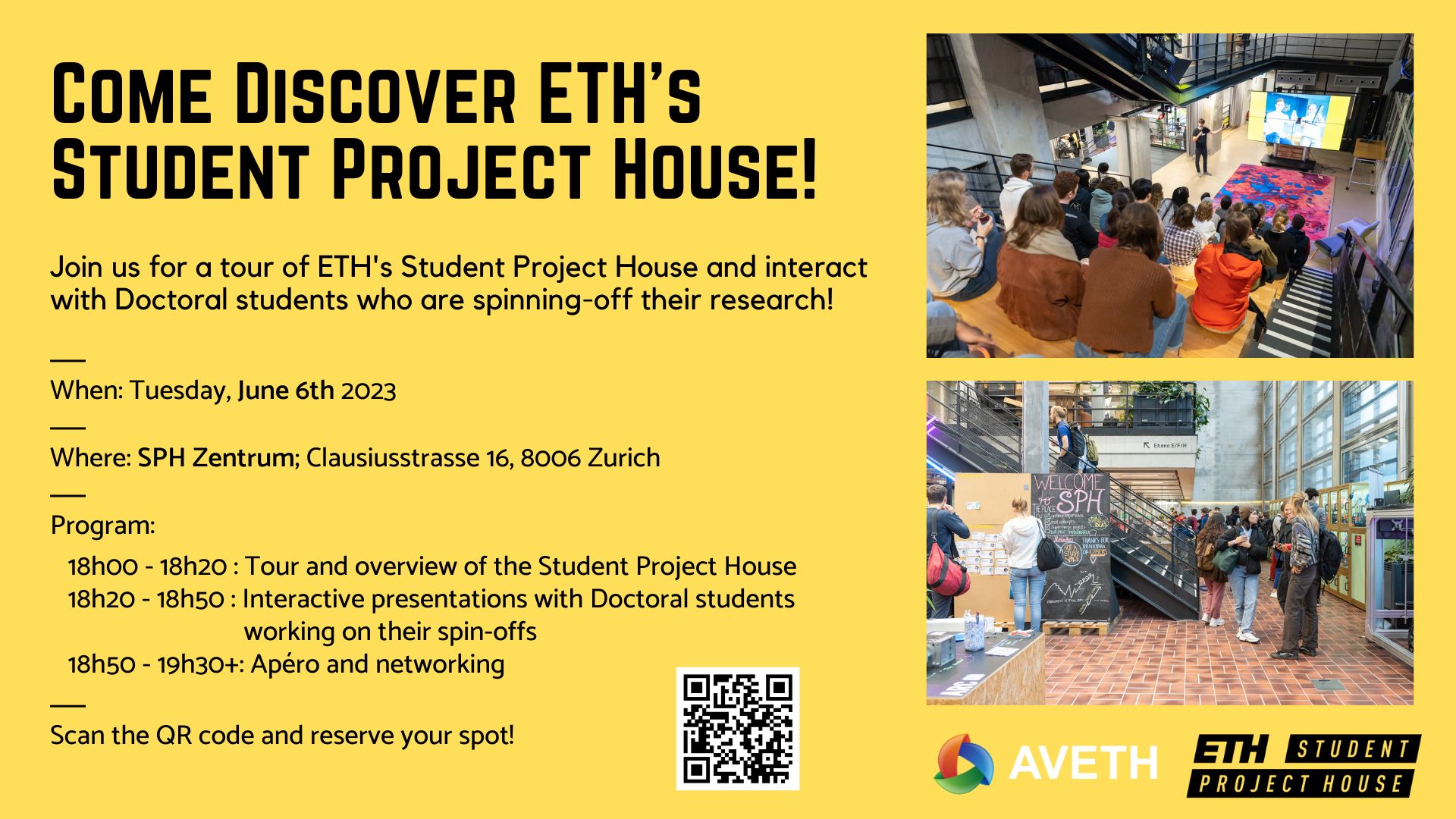 Come discover the Student Project House and interact with Doctoral students who are taking their research off the ground!
The Student Project House (SPH) is a place for creation and innovation, where ETH students can work on their projects alone and in groups. SPH provides support through coaching, mentoring, workshops, working space and a community of innovators.. Additionally, they can receive funding and learn to use various tools and machines, which are available at the Makerspace for them to build their own prototypes.
Are you interested in learning more about the SPH and the projects of students who are spinning-off their doctoral research? Then, come join us on June 6th for a tour of the SPH Zentrum!
When: Tuesday, June 6th 2023
Where: SPH Zentrum; Clausiusstrasse 16, 8006 Zurich
Program:
18h00 – 18h20 : Tour and overview of the Student Project House
18h20 – 18h50 : Interactive presentations with Doctoral students working on their spin-offs
18h50 – 19h30+: Apéro and networking
Registration: https://www.eventbrite.ch/e/aveth-student-project-house-tour-tickets-635305183907
Questions: csalah@ethz.ch