Lecture "Sustainable recovery of Ukraine in the context of resilient urban and rural communities"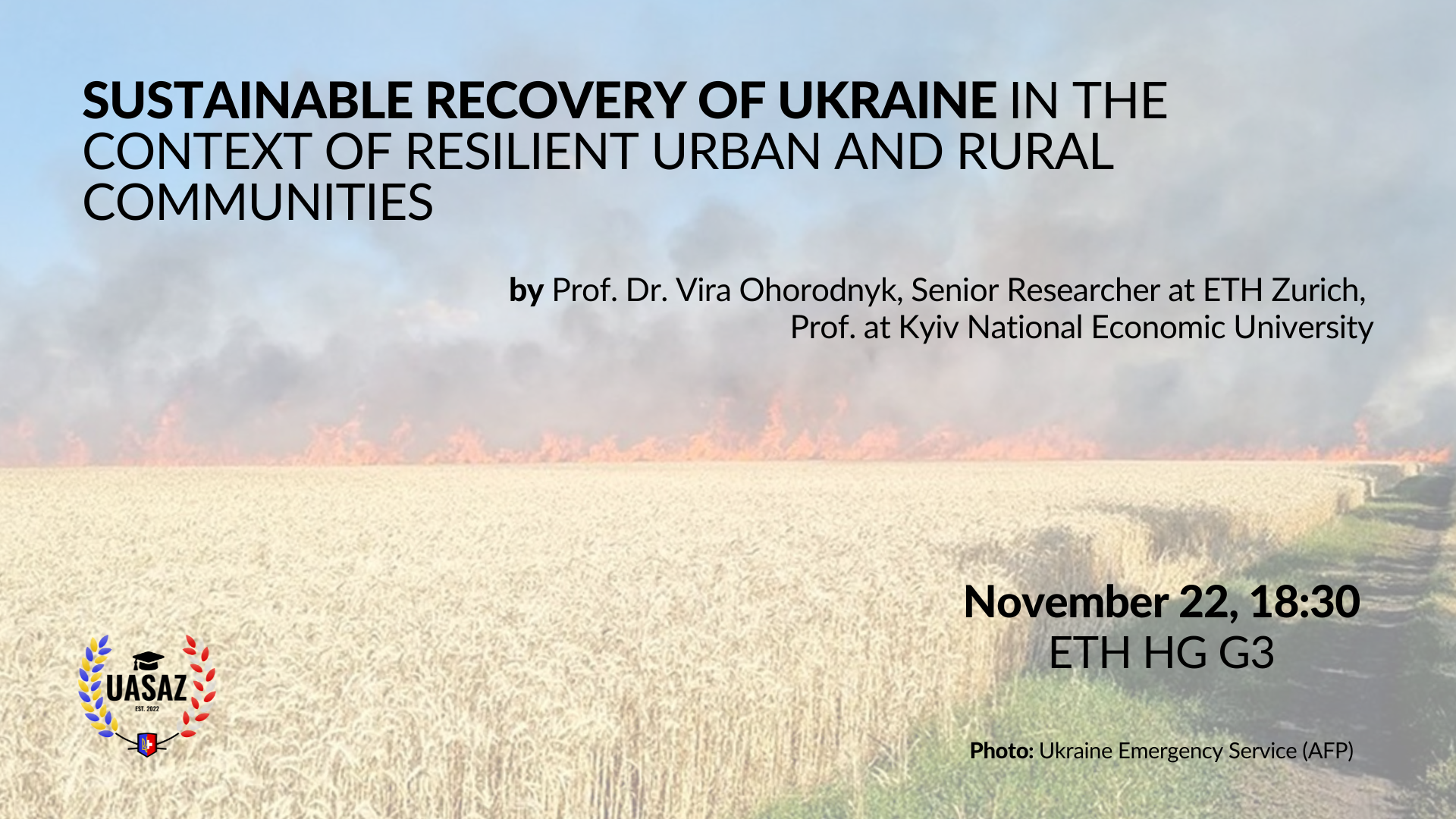 Ukrainian urban and rural infrastructure, agricultural and food system face dramatic challenges due to the Russian invasion and will require massive re-building and re-structuring after the war. In the context of active military actions, involving 102617 km2 of Ukrainian territory with 331 local communities occupied, and massive missile attacks of all the country, urban and rural infrastructure, which is supposed to be a major backbone of regional economies and social systems, bears immense losses. Future development of Ukrainian regions is an important strategic task for Ukraine, especially in the current and post-war period. Resilient urban and rural communities can be a key element to ensure economic and social viability of the country, providing for sustainable regional development, especially during the post-war period.
The lecture will take place in person and on Zoom. A Q&A session and Apero on Polyterrasse will follow the lecture.
Date: Wednesday, 22 November 2023
Time: 18:30
Location: ETH HG G3
Zoom link: Join our Cloud HD Video Meeting
Link: https://uasaz.org/blog/announcement-sustainable-recovery-of-ukraine-in-the-context-of-resilient-urban-and-rural-communities
The lecture is open to everyone and free of charge.