Lindt Chocolate Museum + Pilot Factory tour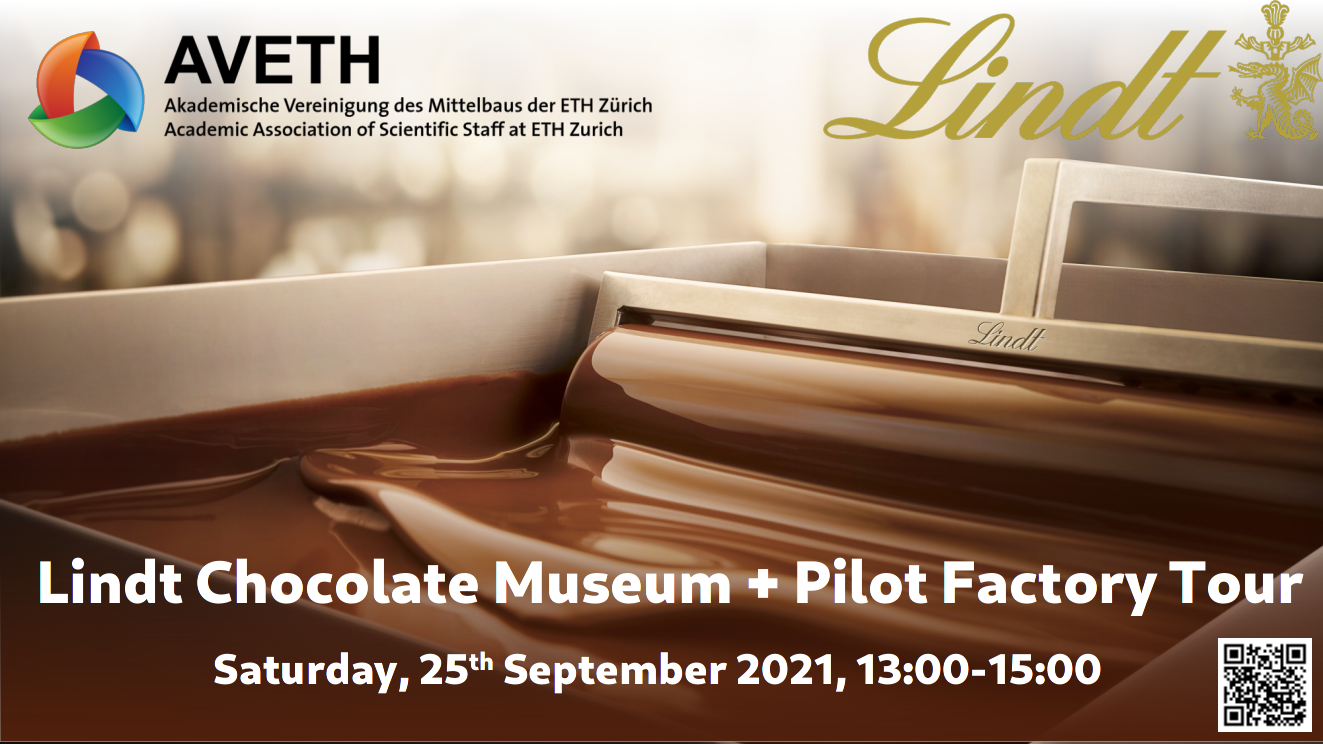 Love chocolate? So do we! Do you know how it is made?
Join us on our upcoming visit of the new Lindt Chocolate Museum, including a visit of the pilot factory. Find out all about the history of chocolate, how it's made, and explore many of its flavours.
Stay after the main event for a social gathering by the lake.
When: Saturday, September 25th 2021
Time: 13:00 – 15:00
Location: Schokoladenplatz 1, 8802 Kilchberg
Registration: https://forms.gle/dZuwPeLBJJZtLqTf6
Questions: events@aveth.ethz.ch
Organisers: AVETH Events team in collaboration with "Lindt – Home of Chocolate"
—