Soldier, Pilot, Engineer, PhD Student, Project Manager, Mom – how do you do it all?! 07/12/21 10:30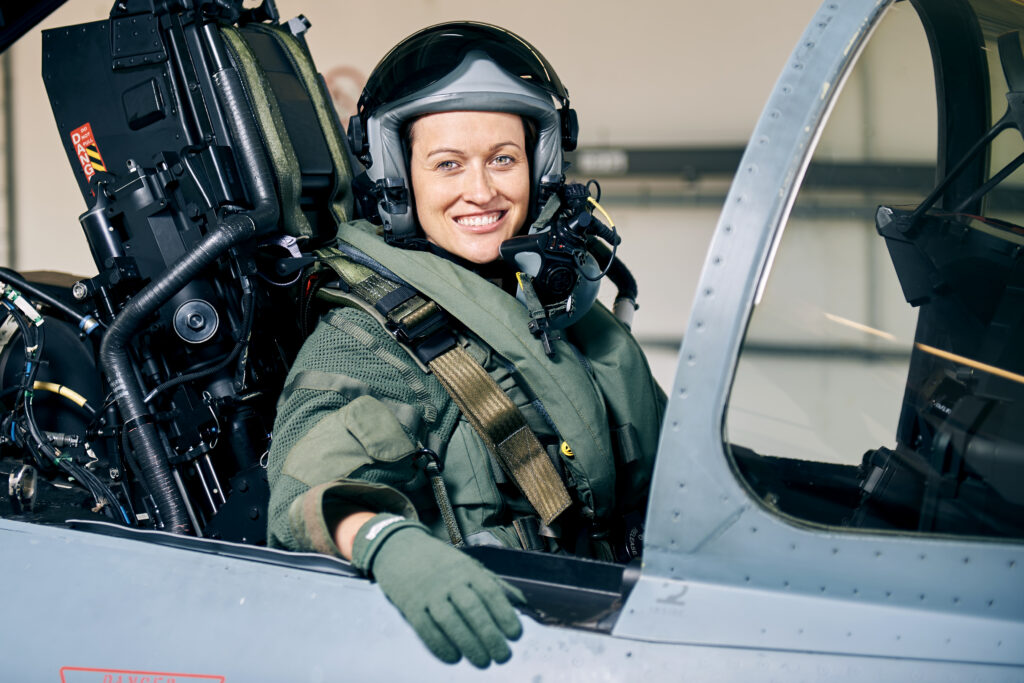 Nicola Winter is Germany's second female fighter pilot ever, aerospace engineer, paramedic, PhD Student and a mother. She now works as a project manager for the DLR, the German aerospace center , coordinating satellite launches.
She was one of only three women in the German Air Force to pilot the Eurofighter, Europe's most advanced fighter plane. Nicola last served in the rank of Major, she was an Instructor Pilot to student pilots – training them in everything from formation flying to crisis and emergency handling.
In her light-hearted, entertaining speech, Nicola will talk about how she was factually too short to become a pilot and still managed to find her greatness as a leader, an officer and a pilot. Because in the end and even with the best intentions and highest motivations, we can all be our own worst enemy from time to time. Hear from Nicola how she went from being too short to be a pilot, to becoming a trailblazer for women in military aviation and a decorated "thought leader".
Speaker: Nicola Winter (DLR)
Time: 7th of December at 10:30
Where: https://ethz.zoom.us/j/445726620
Meeting ID: 445-726-620