Steve McCurry Exhibition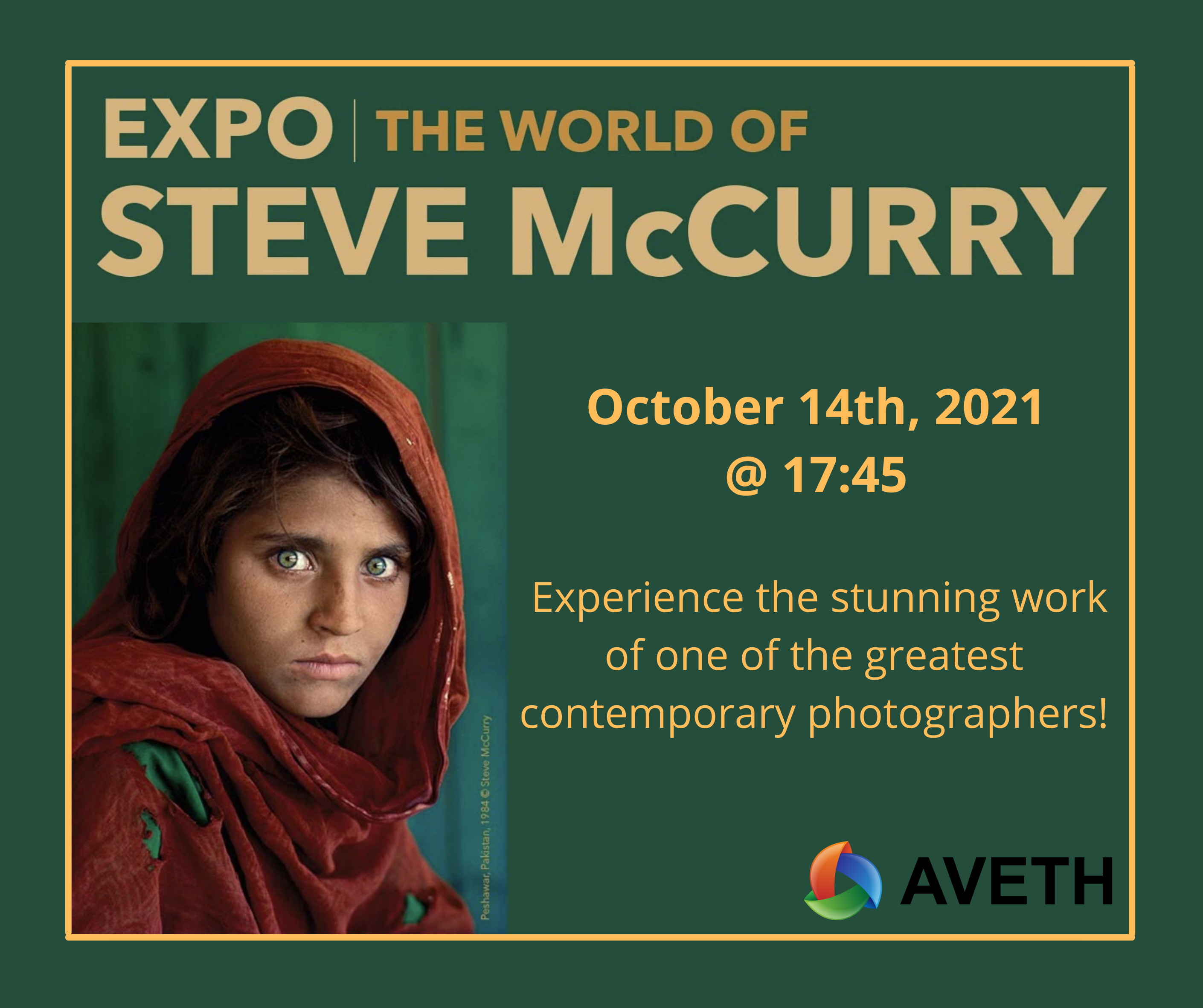 Join us for the fascinating journey across the world of Steve McCurry – one of the greatest contemporary photographers! The exhibition at MAAG Halle contains 148 extraordinary images from countless countries. You will have the chance to appreciate the iconic work, as well as most recent photographs from Steve McCurry. After the visit, we can go together for a drink (optional).
Please bring your COVID-Certificate, ID, and mask with you, as these are required for admission to the exhibition. We ask you to pay 5 CHF for the ticket (instead of 25 CHF) and the rest will be covered by AVETH!
Please register before noon on 30th of September!
Date: Thursday, 14th of October 2021
Time: 17:45 – 19:00 h (+ drinks afterwards!)
Location: MAAG Halle, Hardstrasse 219, 8005 Zürich
Questions: events@aveth.ethz.ch
Organisers: AVETH events team via The World of Steve McCurry, MAAG https://stevemccurry.ch/en/
Price: 5 CHF
Register here: https://forms.gle/7n2uZ3k2NzLctW6o6