Urania-Sternwarte Zürich 09.09.2022 19:00-20:15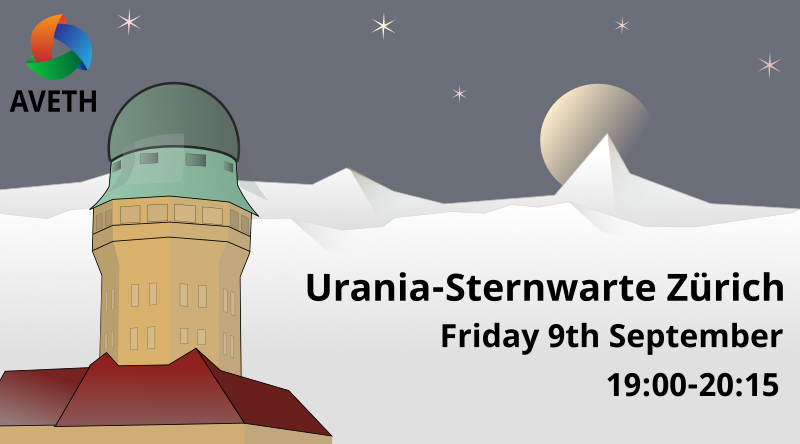 Are you ready to take the stairs to the sky?
Urania-Sternwarte Zürich is calling you!
AVETH is inviting you to visit Zürich's 100 years old observatory and enjoy a short introduction to astronomy and the presentation of the historic telescope as a masterpiece. There will be good visibility settings for the moon, planets and stars. Please join us to enjoy the scenic view of Zürich and check out the full moon, planets and other outer creatures! And make friends and have fun!
Good news: no previous knowledge is needed.
When: Friday, 9th September 2022
Time: 19.00h to 20.15h
Meeting time: 18.50h
Contribution of AVETH members: CHF 5.- per person
Location: Urania-Sternwarte Zürich (Uraniastrasse 9, 8001 Zürich)
Questions: mahsab@ethz.ch
Registration: https://forms.gle/aMxyRjdjG5noX8jLA
Looking forward to seeing you soon!