5 lakes hike 17.09.2022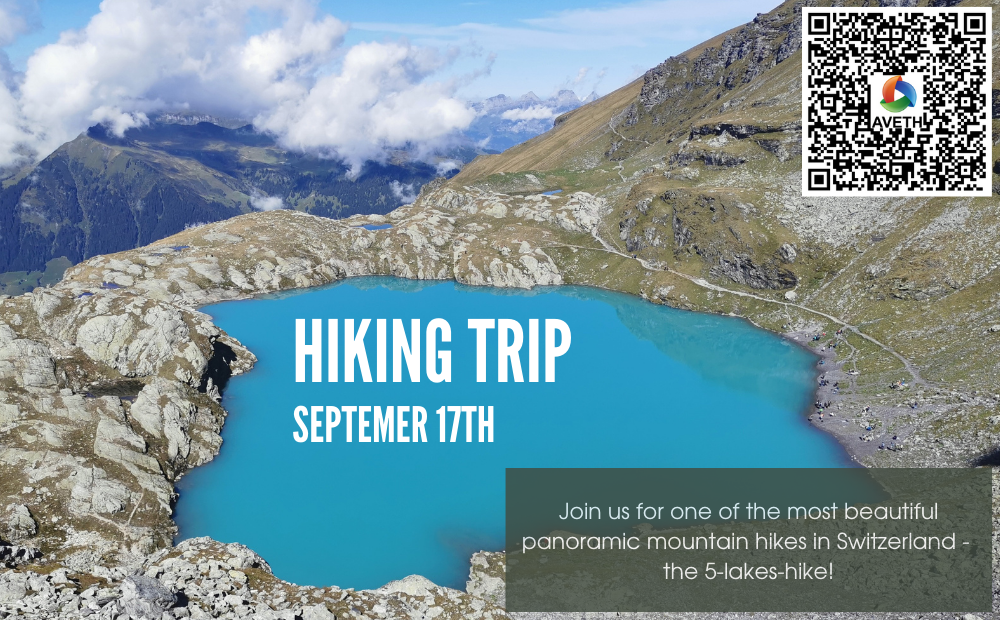 Join us for one of the most popular hikes in Switzerland – Pizol 5-lakes-hike!
High above the timberline, a mountain trail winds through the ever-changing alpine landscape, passing five crystal clear mountain lakes – each with its own unique character – and showing the glimpses of the UNESCO World Heritage Site Sardona.
Short info:
Hike length: 11.4 km | Duration: 4.5 h | Ascent: 553 m | Descent: 911 m | Physical demand: moderate
What are you waiting for? Register for the event below (the number of places is limited!)
When: Saturday, 17th of September, 2022 (in case of bad weather, postponement to 24.09.2022 is possible – participants will be notified at least 3 days in advance)
Time: 07:00 – 17:00 h
Starting point: Zurich HB at 07:07 (start of the hike at Wangs, Pizolbahn at 08:30 am)
Questions: a.shynkarenko@sed.ethz.ch
Organizers: AVETH Events Team
Price for the AVETH members: Price: 36 CHF (train ticket with Halbtax Abo). We will make a group reservation, so your place for the hike is reserved only after the payment.
Link: https://bit.ly/3PDm0xG
AVETH will pay the price of the gondola lift. Also, at the end of the hike, we will visit a local restaurant. The first drink with an ice cream/dessert will be also covered by AVETH!