Dandelion Entrepreneurship award: Vote until 16.09.2022 for the most entrepreneurship-friendly ETH professors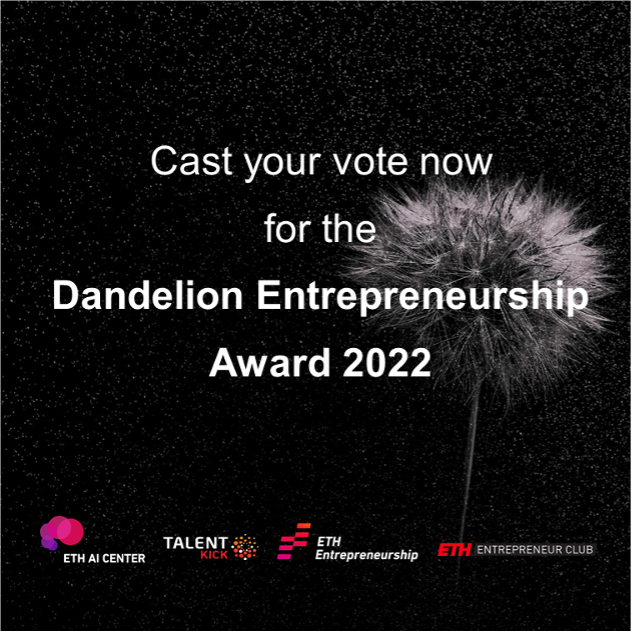 Join us in voting for the Dandelion Entrepreneurship Award 2022 by casting your vote by September 16th, 2022. This award helps us to recognize the most entrepreneurship-friendly professors at ETH Zurich.
Based on the votes, a jury will pick a winner for each of the 16 departments of ETH Zurich. The jury includes representatives from relevant ETH institutions, such as ETH Entrepreneur Club, ETH juniors, ETH Student Project House and AVETH.
>>> Cast your vote for the Dandelion Entrepreneurship Award 2022 here: https://forms.gle/oxvWnZhMhaUr6rYj7 <<<
Please also join us for the winner celebration on October 14, 2022 in context of the LAUNCH & the AI+X Summit. It will be a big physical event in Zurich at Stage One where an innovation & start-up community of over 2000 people gets together. Save your ticket now.