WiNS Mentoring program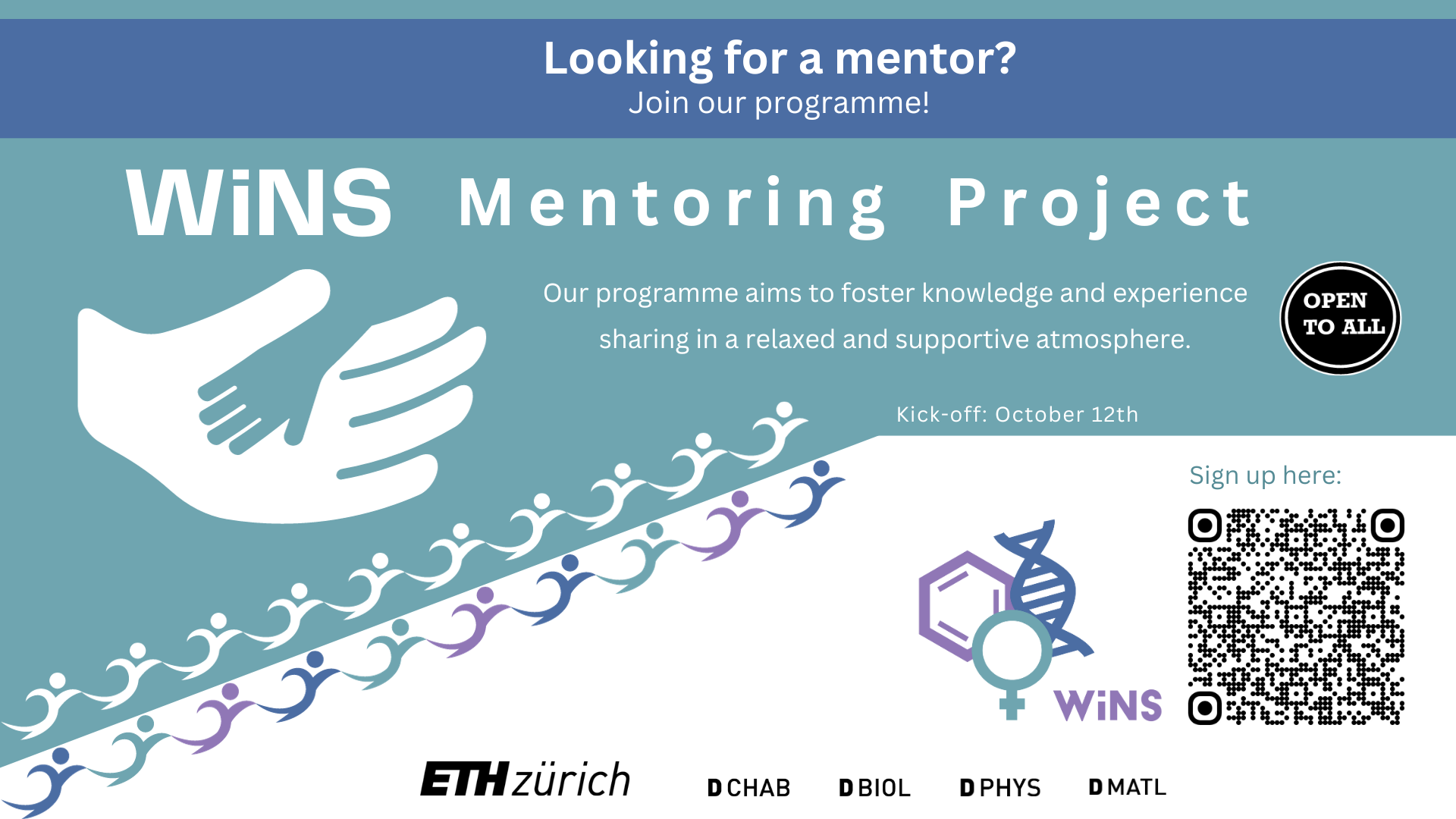 Studying at university can come with many challenges and uncertainties, but you are not alone! In the new WiNS mentoring program you will find support during your time at ETH. Meet experienced mentors from higher years of study who will answer your burning questions and guide you throughout the year, whether it be for academic or personal development! Not only will this program provide you with 1:1 mentoring, but it will also give a unique support network with people across departments and level of study.
Registration to be a mentee can be found under the following link: https://forms.gle/Eh6UCz8T27v2hyer9
– places are limited so we recommend signing up as soon as possible!
Registration is open to all Bachelor, Master and PhD students. If you have already signed up as a mentor, you can still register to be a mentee as well.
Remember to let us know on the form if you will be able to attend our kick-off event on Thursday 12th October at 6-8pm on Hönggerberg, where you'll get the chance to connect with mentors and other mentees!