Zurich Airport Tour April 7th 2022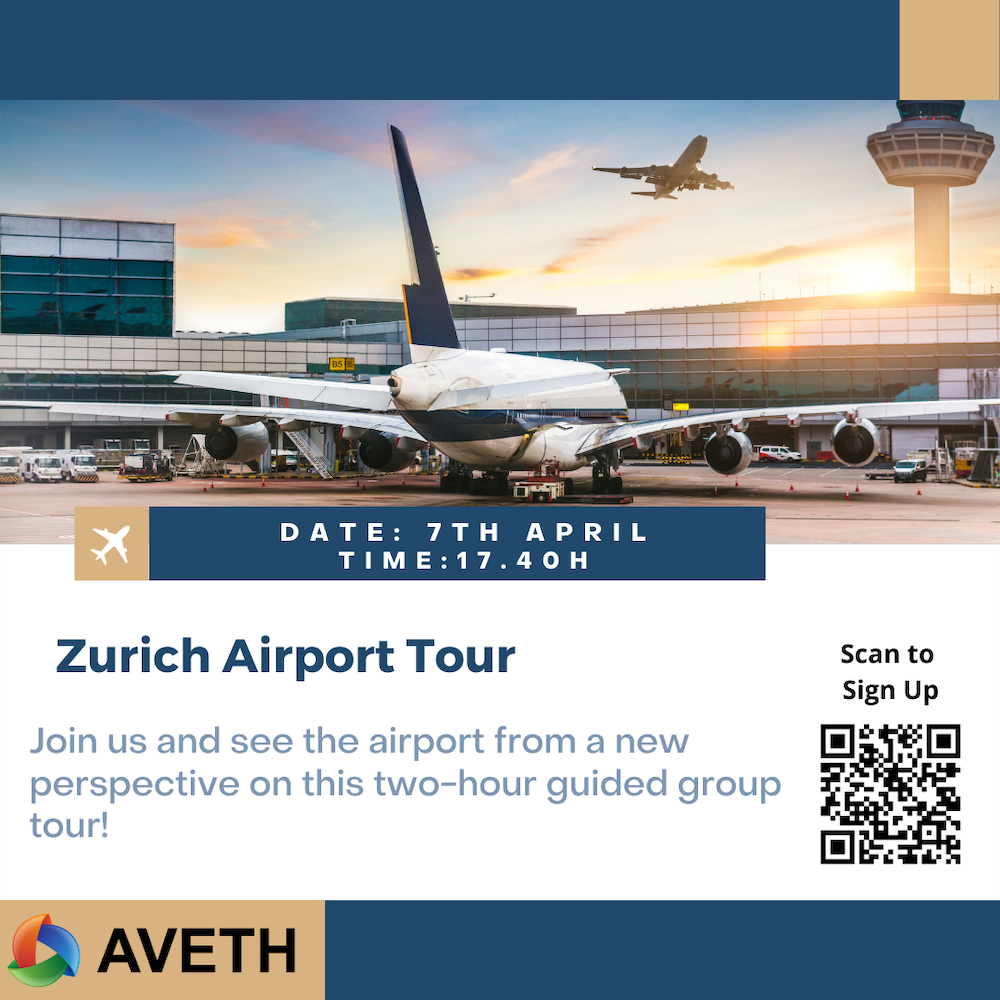 Are you eager to get behind the scenes and learn how Zurich Airport works? Then join us for the guided two-hour tour of Zurich Airport and learn of the different procedures that ensure your travel gets a smooth start. During the tour, you will visit the Observation Deck E that offers unbeatable views of the runways. Also, you will visit on foot the Dock E site where the airplanes are close enough to touch.
Places are limited so don't forget to register! See you soon!
When: Thursday, 7th April 2022
Meeting Time: 17.40h
Meeting Location: Arrival 2
Price: CHF 5.- per person
Special Requirements: normal comfortable shoes, no high heels.
Organisers: AVETH Events Team via Zurich Airport
Questions: events@aveth.ethz.ch
registration link: https://forms.gle/PKsxTxPvtRQSAg8n7