Enlightment & Sacha Rüegg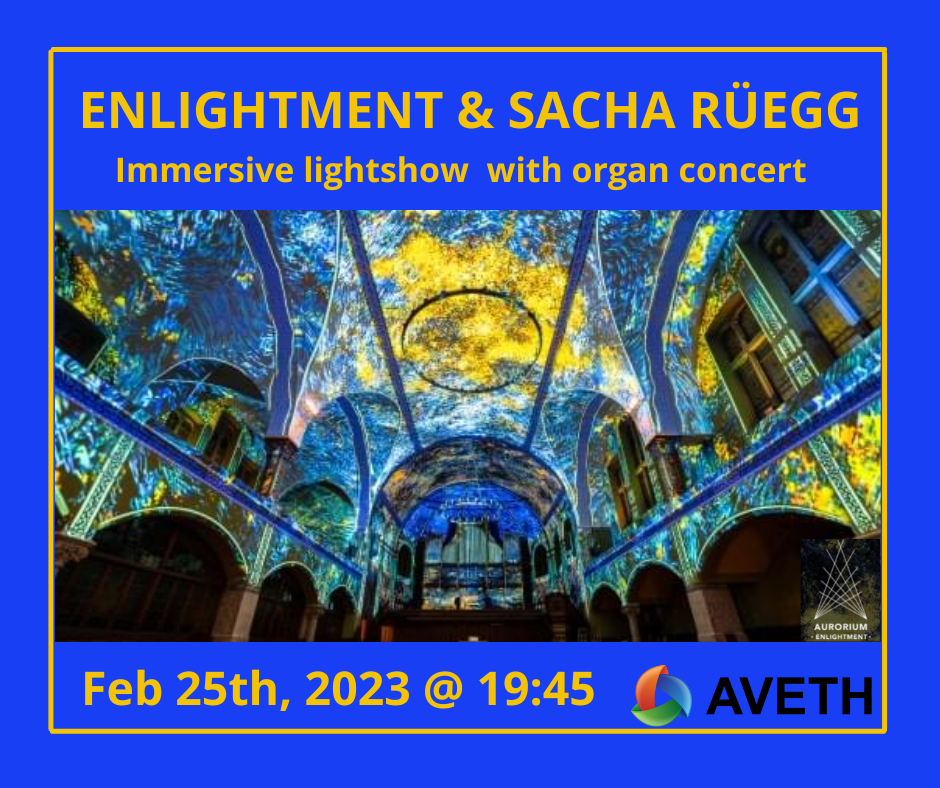 Join us for the unique spectacle: an immersive lightshow combined with organ concert!
The light and music show will take you on a magical tur through Vivaldi's "Four seasons". The visual experience created by the art collective "Projektil" will be accompanied by Sacha Rüegg – the organist of the Offener St. Jakob church.
The spectacle will start at 8 pm sharp and last ~45 min. After the visit, we will go to La Taqueria for a drink. First drink is on AVETH!
Number of places is strongly restricted. Please register until 22rd of February!
Date: Saturday, 25th of February 2023
Time: 19:45 – 21:00 h (+ drinks afterwards)
Location: Citykirche Offener St. Jakob, Stauffacherstrasse 34, 8004 Zürich
Questions: events@aveth.ethz.ch
Organisers: AVETH Events Team via Aurorium Enlightment Zürich
Price: 5 CHF
Register here: https://forms.gle/fxtFDVEQKhmbqJHA7