EPT Summer Camp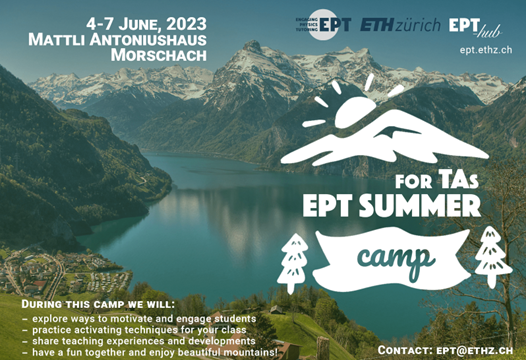 The EPT-hub is happy to invite you join the EPT summer camp for  TAs (targeted at PhD students and postdocs, also not on current teaching duties), which will take place already in June (4-7th) in beautiful surroundings of Morschach. The camp will  cover topics of activating didactical techniques, student's engagement and self-management for teaching & research.
Special event of the camp:
"Bunter Abend" with:
– Christoph Biemann & his "Sendung mit dem Maus"
– "Good-night" live music with famous Ukrainian musician – Yaroslav Dzhus
Impressions from the last year: EPT summer camp
Registration here (deadline: March 31)
We are looking forward to enjoy this time together with you!