Lindt Chocolate Museum Tour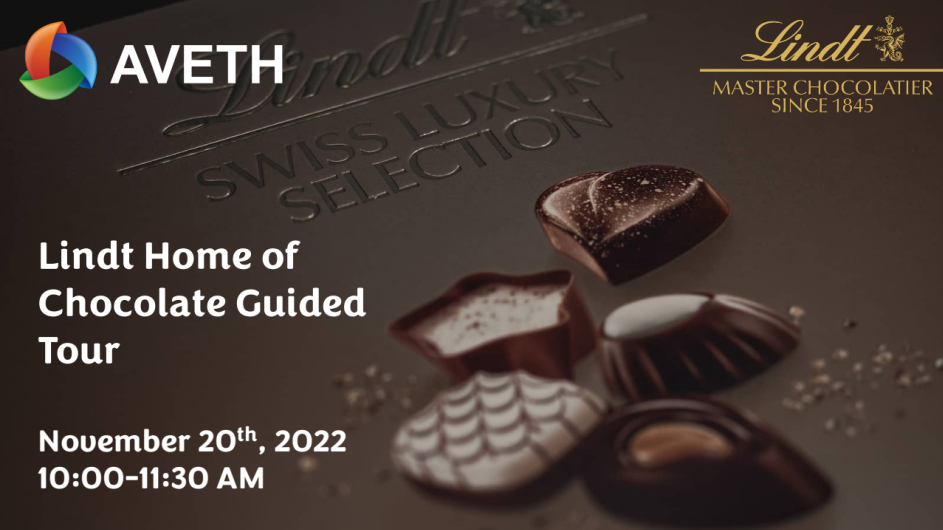 Join us for a guided tour at the Lindt Home of Chocolate! You'll have the chance to learn about the world of cocoa, from the Mayans to the Swiss pioneers, and taste pralines and preliminary products of chocolate production!
After the tour, you will have the option to join for a visit to the Lindt Home of Chocolate Café, where the first drink is on us.
Please register by Wednesday, November 16th!
Date: Sunday, 20 November 2022
Time of tour: 10:00 – 11:30 AM (+ drinks afterwards)
Meeting time: 9:50 AM
Meeting location: Lindt Home of Chocolate (Schokoladenplatz 1, 8802 Kilchberg)
Language of tour: English
Organizers: AVETH Events Team in collaboration with Lindt Home of Chocolate
Questions: michael@biomed.ee.ethz.ch
Price: 3 CHF per person
Registration: https://forms.gle/BqVgPCgStCgaTTt97