Oracle Script Workshop October 21st, 2021 19:00 – 21:30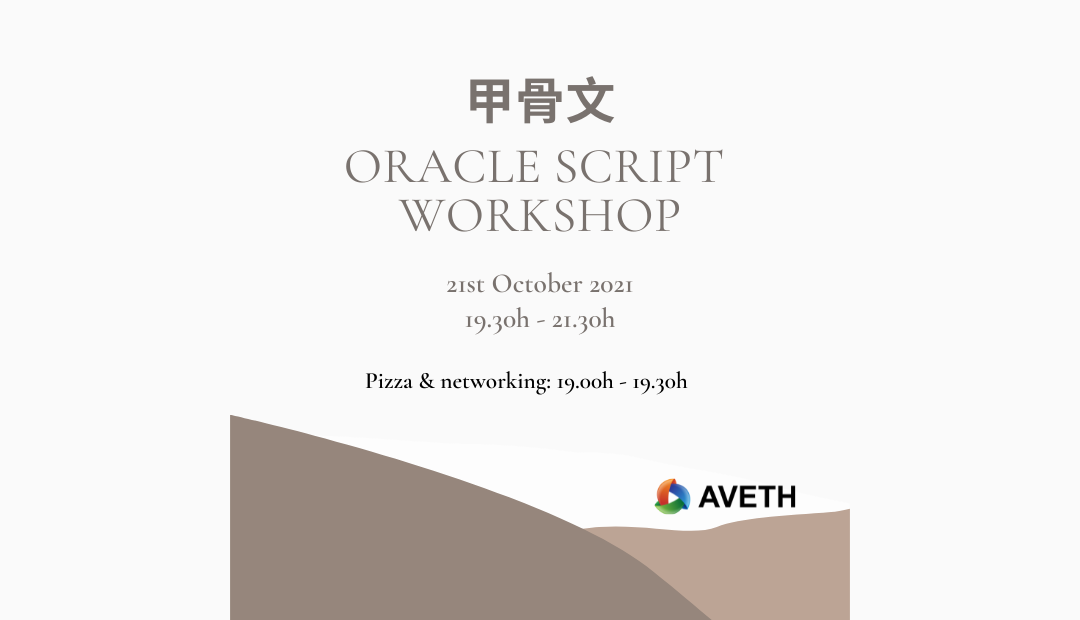 Join our upcoming Oracle Script Workshop to learn the meaning behind the ancient Chinese characters. During the workshop, you will be practising different oracle characters through pencil carving onto a provided balsa wood. Practicing oracle script is an art that helps improve your thought-processing, observational skills, and creativity by focusing your mind.
If you are interested in joining, please register soon as the number of available places is limited to 20 participants. FREE pizza & networking before the workshop.
Please bring your COVID-Certificate, ID, and mask with you.
Date: Thursday, 21st of October 2021
Time:
Apero: 19.00h – 19.30h
Workshop: 19:30h – 21.30h
Location: On ETH campus, TBA
Questions: events@aveth.ethz.ch
Organisers: AVETH Events Team via Oracle Script Community
Registration link: https://forms.gle/xAacJF4THD5cYVZp8