polyPITCH – Apply!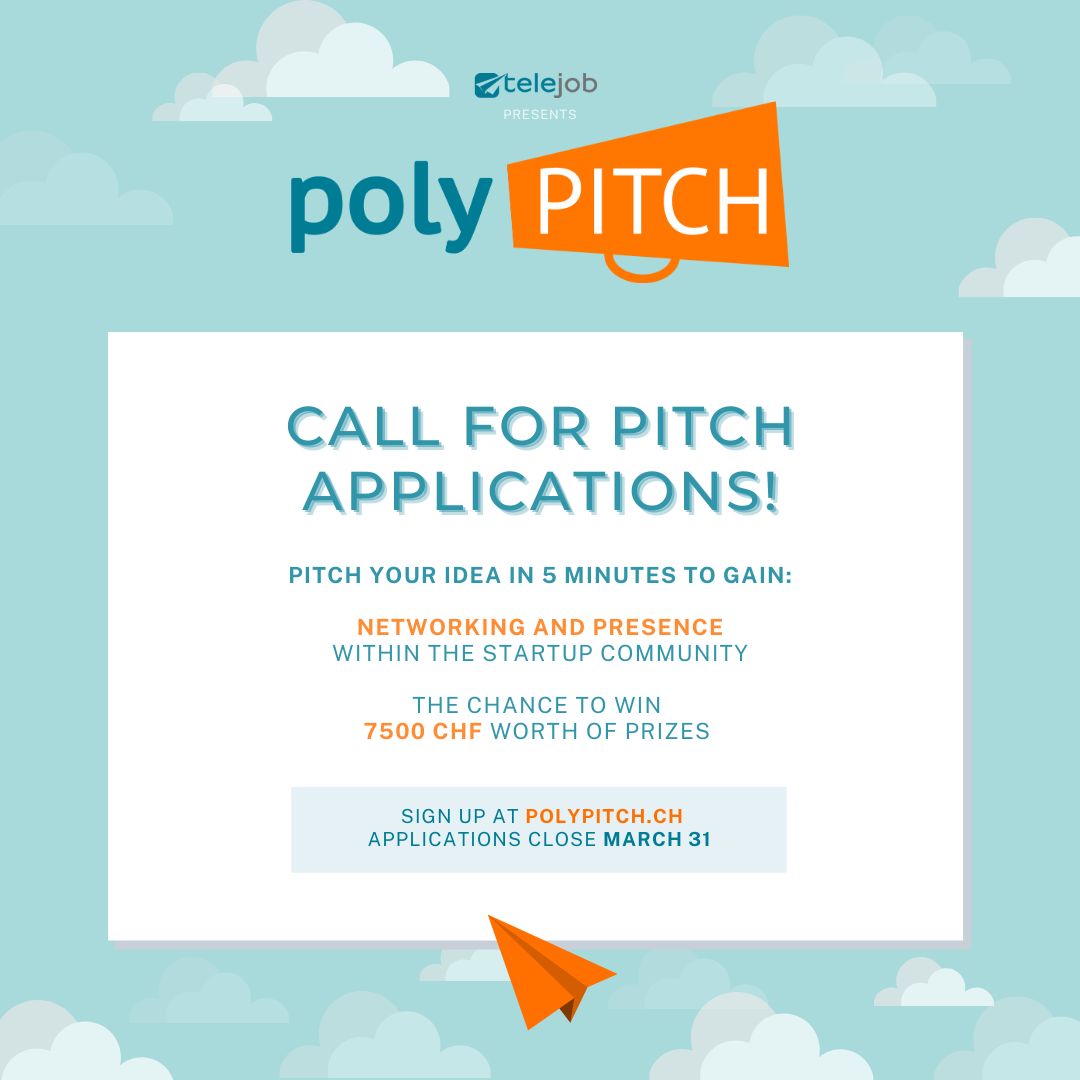 Do you have a unique startup idea? Telejob would like to invite you to pitch your idea in the second annual polyPITCH!
By pitching in our event you will gain the opportunity to showcase your innovative idea, network with representatives from the ETH and wider Swiss entrepreneurial communities, learn from successful startups, and compete for 7500 CHF worth of prizes! Any team with at least one member of ETH Scientific Staff is eligible to apply.
Not interested in pitching? Register as an audience member instead and still benefit from networking and being inspired by those presenting.
Apply/register NOW at polypitch.ch!!  We look forward to seeing you at polyPITCH on April 26, 2023 @ 18:00! Email polypitch@telejob.ch with questions.