WiNS career series: DSM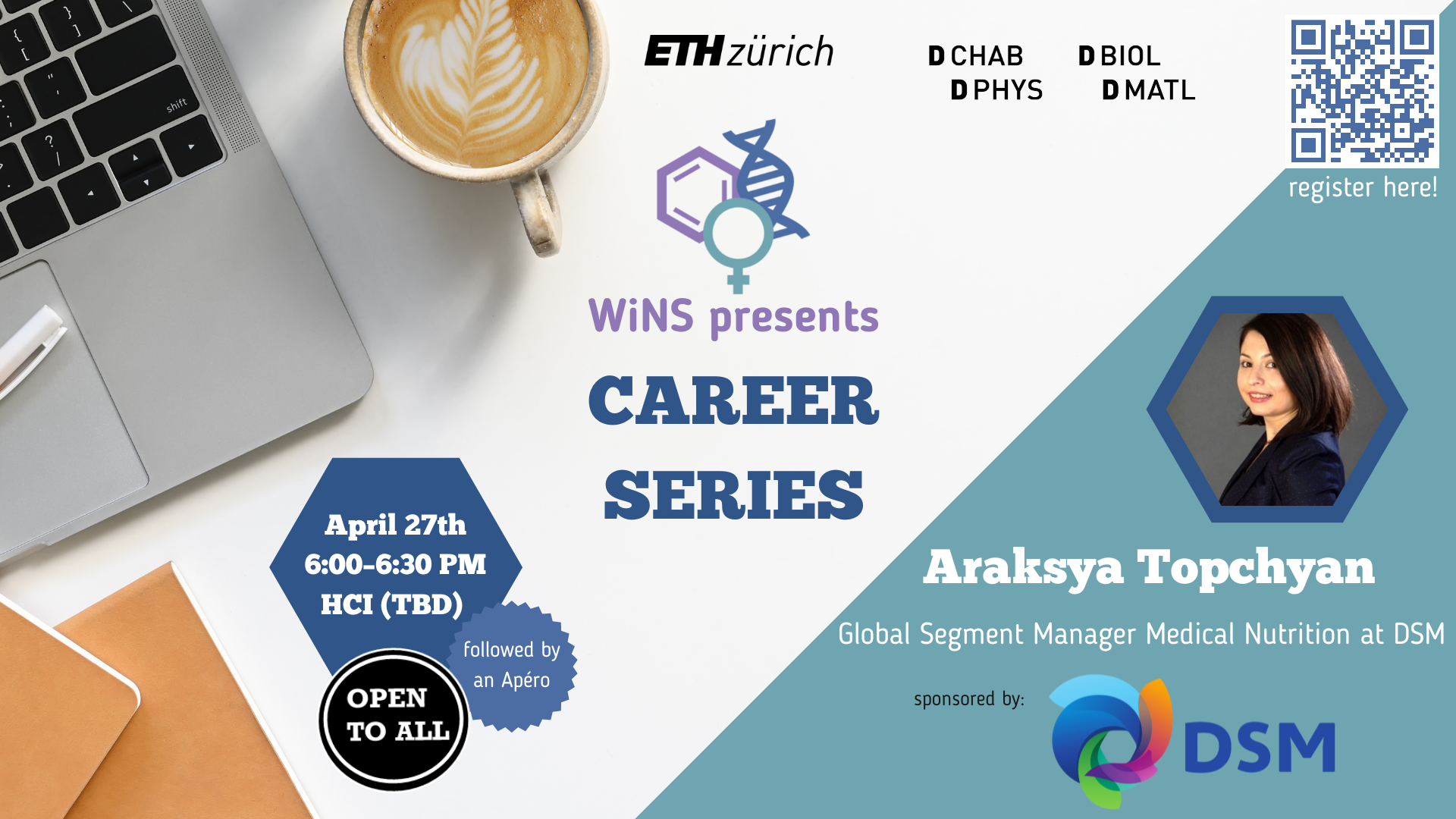 Back by popular demand: Our Career series!
Whether you are at the end of your studies or you would just like to get a glimpse into the world of industry, this is the workshop for all of you (everybody welcome!)! Araksya Topchyan, currently working as a Global Segment Manager in Medical Nutrition at DSM, will join us for this exciting event followed by an Apero. We can't wait to hear how her career path came about and what her current position entails and to have the opportunity to discuss it with her! We are honored to welcome her!
Join us in-person for this exciting talk on April 27th, from 5-8:30 pm, followed by an apero.
Register here: https://forms.gle/JQ1utmJzVbRt1u6g9